Google Street View Trusted For Your Business 
Are you looking for new ways to get your business the traffic it needs and deserves? If so, you're not alone. Business owners around the world are asking the same question, and getting increasingly frustrated with the results they're getting from conventional search engine methods. But what's one of the best things you can do to increase your business's visibility, quickly and effectively?
Street View | Trusted is the answer. Using the same technology that powers Google Street Views, Street View | Trusted tours offer customers an unparalleled and unprecedented opportunity to walk into your business right from their home or mobile device. They can look around your storefront, peruse inventory, get an idea of the feel and function of your business and learn everything they need to know to feel they're dealing with a company that offers real trust and transparency, things that many businesses today are perceived as lacking.

Street View | Trusted, used in this context, is commonly refereed to as a Business Virtual Tour , and it's a very powerful tool that businesses can add to their existing Google listings to help drive engagement, clicks and conversions. This service costs only the price of hiring a photographer to perform the actual shoot and upload the results. There's no cost per click (CPC), setup or monthly hosting fees. However, it's important to realize not just any photographer will be able to meet Google's exacting quality standards and deliver the results you need to make sure your tour is everything it needs to and is capable of being.
Matt Maglodi of Online Advantages is a certified Google Trusted Photographer, meaning that he has demonstrated that he has the skills and experience to provide
Street

View

|

Trusted

tours for any size business, from the smallest brick-and-mortar storefront to a Las Vegas casino. Serving the entire San Francisco Bay Area, Sacramento, Monterey County and Las Vegas, Nevada, he has the right tools and capability to create a crisp, seamless virtual tour that showcases your business to its best possible advantage.
How It Works
When you call (408) 645-7102 or email 360tours@onlineadvantages.net, we get the ball rolling for your business's Google Business View tour. Our packages begin at only $595 with a no-charge estimate for the actual figure based on the criteria below, and include the site and shooting time, processing and uploading of your tour to Google. The things we need to know are:
Site location: Of course we need to know where and what we're doing a tour of, so that we can time our visit appropriately and allow for travel to and from the site.
Approximate square footage: Larger businesses and structures will take more time to film. Likewise, tours that require 12 or more photospheres will naturally require more time, memory and processing on the back end, so this is a crucial component in determining both the time and cost aspects of your tour.
Special restrictions: Is there a time of day that your business is especially busy? Are you open 24/7/365? What areas do you not want included in the tour? Do special security considerations exist that will have to be dealt with? Are there any other factors that may influence what is and isn't included in your tour? The restrictions will have a direct impact on when, where and how we set up your tour.
Other factors: Depending on the nature, location and climate of where your business is, other variables may come into play that affect the specific equipment, time(s) of day and operating parameters. While we make it a point to generally be prepared for anything, from a rainstorm in Las Vegas to snow in San Francisco, environmental and other unforeseen conditions may have a direct impact on the tour.
What Happens Next?
After primary filming is done, we edit and splice the images and video we took on the tour into a smooth, seamless virtual tour that offers a panoramic view of your business, applying quality control standards higher than those imposed by Google itself for optimum results. Once the tour is complete and we have vetted it to ensure it meets both Google's and our own high criteria, we upload it to Google as part of your Google Business account. Your tour fee includes primary filming, editing, processing and uploading in one convenient package with no additional setup or maintenance charges.
What Do I Need To Do?
After you set up your tour, you don't have to do a thing unless you have special restrictions or need to make a special entry or exit arrangements for our visit. We come in at the agreed-upon time*, take the raw photo footage we need and get everything set up for you. Generally, we can have all post-production processing, uploading, and Google approval done to have your tour live on your My Business page within 10 days. We also keep you apprised at every step of the process so you know exactly where we are and have an approximate time frame for when to expect your tour to be ready.
Google 
Street

View

|

Trusted

Tour FAQ

Q: How much does it cost?

A: Our basic tour starts at $595. A larger area, remote site or special requirements on time of day and other restrictions will affect the final cost, but we are pleased to provide you an estimate with no charge or obligation.

Q: What qualifies you to do these tours?

A: Most Businesses with a retail or brick and mortar location will work. You should have a verified Google My Business page.


Q. We have multiple locations that need to be updated frequently?

A.  We have clients that book updates and we can provide price breaks.


Q: What does the tour cost include?

A: The quote for your tour includes travel, setup, filming, postproduction, uploading and integration.

Q: What if I don't like the results?

A: Every effort will be made to make the 360 tour as fantastic as possible.


Q: How do I set up a tour? What if I have other questions or concerns you didn't discuss here?

A: It's as simple as calling (408) 645-7102 or shooting us an email at info@onlineadvantages.net and answering a few questions. Once we know what we're working with, we can give you a no-obligation quote and start planning for your tour. The same goes if you have any questions that you feel this page didn't answer. We're always happy to take on new challenges, but we're only as good as the information we have to work with!

Your business needs a competitive edge, and Street View | Trusted can give that to you. Don't wait for SEO and content creation to give your business the visual edge it needs to compete in today's marketplace, and don't trust your tour to just any photographer. Let Matt Maglodi of Online Advantages show you how simple and effective a Street View | Trusted  Tour as part of Google Business Advantage Plus can be. All you have to do is call or click to get your business the traffic and respect it deserves!
Keyword Research / Strategy
One of the most Important SEO elements is the target keywords. Let our team determine the best strategy for all your link building activities to increase your search engine ranking and organic traffic.
Activity Reports
We provide a detailed report of your website SEO performance evaluation, as well as data about your traffic, top referring keywords and a full explanation of your search engine activity.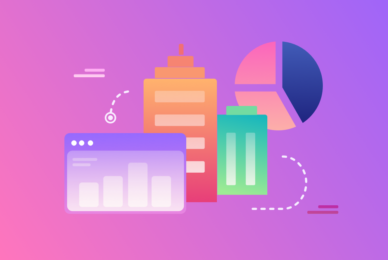 This website achieved Google ranking in four months: Ranks #1-#3 for keyword "Opertray"
Tell us about your project
Let us help you get your business online and grow it with passion
Our team of professional SEO experts is the perfect partner for a successful business partnership.
"We've looked at a lot of SEO solutions but these guys were always the clear favorite. They have the right strategy and they've been awesome to work with."
Irene Warner
CEO & Founder
"We have a constant flow of new leads thanks to this amazing SEO company. They gave us all the tools to convert leads into customers." Jeffery Polk
CEO & Founder
"This incredible team managed to not only get us top positions on Google for all of our top keywords, but they kept us there, as well! I would highly recommend this company to anyone." Gabriel Townsend
Quality Realty Service
There is no form with title: "SEOWP: Free analysis request". Select a new form title if you rename it.