Search Engine Optimization & Marketing
SEO offers a visible and effective search presence leading to a considerable increase of sales, profitability, and cost efficiency for our clients.
If your business has not incorporated video into your online marketing practices, you're missing out on a huge share of your target market. Currently videos rank 53% higher than text-only or text-and-photo content, according to a study by Forrester Research. Additionally, Internet connection giant Cisco estimates that by 2018, 90% of all web traffic will be video. These factors provide powerful incentive for your company to position itself in all multimedia Internet outlets, including YouTube and other video sharing platforms. Beyond the obvious benefits of having a professionally made, corporate branded video to showcase your business, it will also improve your SEO and give you a larger reach than you've ever experienced!
Why does video matter?
Video allows potential customers a more interactive experience and lets them see you and your company in a different light. When a person speaks, 90% of the actual communication going on comes from body language, tone of voice, vocal inflection and word choice. Because of this, potential clients are more likely to respond to a company whose personnel they can see as opposed to text on a screen or a still image. Video is a powerful way to get your message across simply and effectively.
How do I get a corporate video made?
At Online Advantages, we believe simple is better. We are equipped for professional pre-production, production and post-production, including editing, sound and adding title and credit frames.

Pre-production
In the pre-production phase, we sit down with you for an interview to determine what kind of message you want to send. Pitching a new product or service is far different than recognizing an outstanding employee or showcasing a valued client's results. We work with you to determine your target audience and demographics, goals and objectives and understand your business so we can deliver the most effective composition possible.
After the interview, we create a professional storyboard. This includes talking points, sequence of scenes, what topics will be covered and how they all fit together into a cohesive whole. Once the storyboard has been reviewed and approved or changed as necessary, we set you up with a professional media coach to help you prepare for your video debut.

Production
The production stage is where the actual on-camera work occurs. We use a single pro-HD camera in 720P high-definition for optimal performance and microphones for sound, as well as situationally appropriate lighting and any other equipment the producer might consider necessary. Most of the factors that influence what equipment is required for a given shoot are environmental and include lighting, time of day, noise factors and safety issues. We always want to ensure you, your employees and our crew are as safe as possible before, during and after the shoot. During the shoot we will take 2-3 hours of B-roll footage in a single area. Once the shoot is over, we then move to post-production.
Post-production
The first step in post-production is the "ingest" stage, where the B-roll shot on location is fed into the post-production team's workflow. A rough cut with added images where appropriate, limited professional voiceover narration and the addition of royalty-free music is assembled from the B-roll. Next comes a single-pass review of the rough cut, where any necessary changes or additions are suggested before the rough cut returns to the post-production team for amendment or translation into publishing-ready full HD.
Once the rough cut is ready for publishing, we assemble the appropriate Search Engine Optimization data. This includes keywords, a brief summary of the video's topic and metadata that makes your video more searchable and easier to find in major search engines. Once the SEO end of the video is complete, the total package is uploaded to YouTube. The media embed code is noted and sent on to you and our web management team for incorporation into your corporate communications and social media feeds. Finally, digital copies are provided in a single medium of your choice so you can retain archived copies in case something goes wrong later with your video.
The advantages of video
Because each video we make is custom-tailored for and about your business, it allows you to take control of your online marketing and present your company in a new and powerful light to prospective clients. It also gives you another channel through which to reach existing customers and let them know about new developments, boosting your customer retention. Taken as a whole, the advantages of video when coupled with a strong Internet marketing plan and SEO platform can help attract more and better business to your door without costing a lot of extra time or money.
Video Internet marketing is clearly the way of the future, and Online Advantages has the skills, tools, equipment and knowledge to help make your company stand out from the competition while getting a powerful message to your existing and future clients. For more information about how video Internet marketing can help your business, give us a call at (408) 645-7102 or email us at info@onlineadvanseo.wpengine.com. We're here to help!
Organic Search
Development and targeted promotion of remarkable content that fulfills your needs by achieving, improving and maintaining the visibility of your web presence.
On-Page SEO
Make your content easily accessible to search engines. Our team is ready to implement solutions to boost your rankings and improve your performance.
Link Building
An essential part of any successful SEO strategy, let's build your internal link profile to add significance to your page keywords listed within search engines.
83%
Organic Traffic - Increase
38%
Average Visit Duration - Increase
21%
Pages Per Session - Increase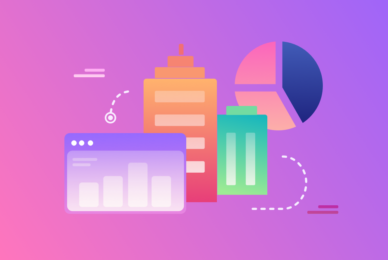 This website achieved Google ranking in four months: Ranks #1-#3 for keyword "Opertray"
Tell us about your project
Let us help you get your business online and grow it with passion
Our team of professional SEO experts is the perfect partner for a successful business partnership.
"We've looked at a lot of SEO solutions but these guys were always the clear favorite. They have the right strategy and they've been awesome to work with."
Irene Warner
CEO & Founder
"We have a constant flow of new leads thanks to this amazing SEO company. They gave us all the tools to convert leads into customers." Jeffery Polk
CEO & Founder
"This incredible team managed to not only get us top positions on Google for all of our top keywords, but they kept us there, as well! I would highly recommend this company to anyone." Gabriel Townsend
Quality Realty Service
There is no form with title: "SEOWP: Free analysis request". Select a new form title if you rename it.