Where Can I Find A Free SEO Checker For My Website?
In the never-ending quest for the best SEO score possible, having a great, free search engine optimization checker that helps to improve your website's ranking in search results is important. Online Advantages' fast, free, no-obligation, no-strings SEO audit tool gives you the guidance you need to start improving your site visibility and organic traffic patterns!
SEO Analysis 101: Do I Even Need an SEO Check?
In the world of digital marketing, compliance with the ever-shifting demands of legitimate search engine optimization tactics and content marketing best practices may be the ultimate moving target. Business owners are often understandably frustrated by the seemingly arbitrary ways SEO rankings in Google searches are evaluated. To the layperson, SEO strategies frequently appear to be ruled by the Heisenberg Uncertainty Principle, which states that the act of accurately measuring one aspect or element of a particle or system precludes the ability to correctly measure other aspects or elements.
Or, to frame this idea in non-quantum physics nerd terms which are more relevant to SEO strategies:
If you improve your SEO ranking factors by focusing on a given subset of potential SEO issues, other SEO errors which have as much or more impact on your search engine rankings are likely to be ignored or overlooked.
Many business owners and other online marketing laypeople tend to focus on a few basic categories of SEO reporting, including:
Backlink setup
Internal links
Overall web design
SEO content marketing
Social media marketing
Website speed
Website traffic statistics
For the record, there's nothing wrong with any of this! These are the key public-facing elements of great website rankings, and business owners ignore them at their own peril. For example, a site speed test can make a surprisingly large difference in your website score in search engine rankings. For someone just starting out in digital marketing, these are really the most important elements to be paying attention to.
But if you've gone beyond the basics and you're not seeing the results you feel you should, it's time to get a little more advanced and move beyond simple onpage SEO website audits.
A good SEO site checkup can help you identify, pinpoint and work on fixing the errors in your sites SEO that isn't always obvious to the neophyte marketer, including:
Proper use of txt, meta tag, and alt tag attributes
Appropriate internal and external link building practices
Active versus broken links
Keyword tool usage to help polish and refine your content
Adherence to meta description best practices
Because the technical SEO requirements are always changing, it's a good idea to have SEO audits at least quarterly—and if Google has rolled out a major algorithm change, you should have an SEO checkup once a month until you're confident your online SEO is getting you the results in Google searches your company deserves.
How Can an SEO Checker Tool Help My Business Get More Search Traffic?
A good site audit can help make sure your site is more SEO friendly, which means it's more likely to reach the top ranks of search results.
Getting in-depth SEO reporting and site analysis can help you shore up weaknesses in your website's SEO on both public-facing and backend levels.
They can also give you valuable insight into your competitors' SEO practices, with a commensurate edge in crafting your own SEO toolbox to keep your site ahead of the pack and doing what it's supposed to—driving more traffic and revenue your way!
But the difference between a basic SEO report and excellent SEO checkers that give you actionable information is vast—and the wrong SEO audit tools can be worse for your online presence than none at all.
SEO checkers that require you to register for a "7day free trial" often check your website through agency partners rather than do that themselves. They're also likely white-label reports which are linked to an affiliate program. These reports claim to be from one company and give you a broad overview and a taste of what their SEO analyzer can do but actually come from somewhere else entirely. Worse, they require you to set up a login, consent to a long list of terms and conditions and dig out your credit card to get a basic idea of what the SEO test showed, let alone a comprehensive SEO report.
Many of these so-called SEO tools might also zero in on only one or two metrics which you could see for yourself in the Google Analytics dashboard or your website's admin tools, making them basically useless.
At Online Advantages, we don't do that. Our free SEO tester and website analyzer is really, actually—free. When we check your website, our analysis tools evaluate everything from primary keyword ranking data to running a current rank checker to see how your site is performing against others in your industry, whether you're trying to compete in your neighborhood or around the globe. Now, we do ask for your contact information so we can give you the SEO data from our website analysis reporting tool and go over the results with you one-on-one so you can get the most out of the data we have to offer, but there is never any obligation. Perhaps most importantly, our robust privacy policy means that your data stays just between you and us, no matter what you decide to do with the results of your SEO audit.
To see how fast and easy it can be to run a website checker that actually checks for metrics that matter to you and your company, click here to access our free SEO checker and try it for yourself.
And for more information on why SEO checks matter and how they can help your business grow with more leads generated and more revenue in your company coffers, keep reading for our FAQs about SEO checkers from your friends at Online Advantages!
Frequently Asked Questions About SEO Checkers
Online Advantages is your trusted knowledge base for SEO analysis and digital marketing done right, no matter what your industry or needs might be!
Question: What does it mean to check website SEO? –Francesca, Boston, MA
Answer: Ideally, an SEO audit will analyze the performance of a given website or individual webpage by running checks against three primary criteria:
optimum SEO strategies as defined by Google
the site's own performance, including loading speed, readability, relevance, presence of functional links, etc.
and how that site's primary competitors are performing within that same rubric.
Once these criteria are checked, a good SEO checker will also run a rank checker so you can see exactly where your website shows up in search engine results pages (SERPS). With this information, you can see what your site and social media presence are doing well, as well as areas that could use some work. Just remember, not all SEO checkers are created equal. Most of them don't deliver all the information you need without making you jump through hoops, though, so it's worth your while to choose your SEO checking tool carefully—or simply use ours!
Question: I've seen SEO checkers talk about position tracking or a rank tracker, but are these the same thing and what do they do? –Bruce, Mooresville, NC
Answer: Some SEO agencies talk about your position in SERPs, while others talk about search rankings, but yes, these are two ways of saying the same thing. It's unusual to see these as part of a website audit and SEO analysis, though—typically, these items are implemented as part of an SEO update and overhaul, either by an online marketing consulting agency or through DIY methods like the user adding a Chrome extension to their browser. An SEO audit is generally a snapshot of where your website and online presence are at a given moment and not how they've performed historically, so active page rank tracking wouldn't make much sense in that situation. This means it's far more likely that you're seeing erroneous labeling of your ranking in real-time as of the moment the report was run, and not what the trends are for your specific page's or site's ranking.
Question: If I use your SEO checker, do I have to have the consultation, or can I just look up SEO guides and do the legwork myself? –Alvin, San Jose, CA
Answer: Unlike (too) many digital marketing agencies, Online Advantages isn't trying to boss you around or browbeat you into using our services. Since we started in 2010, we've always predicated our business model on tailoring our offerings to the actual needs of our clients, using tactics, strategies, and technologies that really work and deliver real SEO success. Of course, we hope you'll give us the opportunity to show you how we can help implement the recommendations of the audit and perhaps unlock some options you didn't realize you had for your digital strategy, but if you feel comfortable enough with the theory and practice of SEO to take the report and run with it, then you should absolutely feel free to do so.
Having said that, most business owners who aren't already online marketing professionals themselves probably don't have the time, energy or interest to teach themselves an entirely new skillset over and above what they already need for their companies to function at peak performance.
And make no mistake, SEO and digital marketing are skills which require constant honing, replenishing and relearning.
It's not like, say, building cabinetry, where you get the tools, you learn how to do it right and you can just keep cranking out product forever. The internet is still a very new technology as such things are measured, and internet and social media marketing are effectively in their infancy. Things tend to change very quickly and dramatically in the world of online marketing, which demands constant fine-tuning and adaptation as Google and other search engines adopt new standards.
Given these facts, using even the best SEO guides to try to teach yourself to implement SEO audit recommendations from a standing start is akin to trying to teach yourself martial arts from a book.
Sure, you can get the basic theory and technique—but a book cannot give you the real-world application and supervised practice that makes for true proficiency. Similarly, if you try to implement the suggestions in an SEO audit without consultation and something goes wrong, at best you'll be no better off than you started. At worst, your rankings and organic traffic will fall off drastically and you won't have the backing you need to fix it. So, for obvious reasons, we don't endorse trying to DIY your SEO—but it's entirely up to you if you wish to do so.
Question: Do I really need an SEO checker to make sure my site's doing what I want it to? –Brianna, Mitchell, SD
Answer: As with so many things in the online world, it depends on what you're trying to do. If you just want a small, private website to host your photos and artwork, and you're not depending on it for traffic or sales, then probably not. If you're trying to run an actual SMB with the goal of creating a profitable business, then yes, it's a good idea to do an SEO checkup every so often and make sure your site is presenting you and your company in the best possible light.
However, there are some quick ways to tell if your site is up to scratch, or if you need to consider making some changes, including:
How's your website loading speed? A simple speed test can answer this question for you. Your site should load in no more than 2 seconds if you're doing any kind of ecommerce, 3 seconds if it's more of a general information site. At the 3-second mark, the average bounce rate, or the rate at which searchers will abort waiting for your site to load and look for another site, is 40%. That means after 3 seconds, you've lost AT LEAST 2/5 of your potential revenue. You can correct this to some degree by not having a lot of video content, music or Flash-style animation on your site, because all of these features add lag to the loading time.
How does the content on your site read? You can figure this out fairly quickly by having your computer or a friend read it to you aloud, or if you're a mental editing whiz, read it over yourself and see how the content hits your eye, ear, and brain. Do you notice too many repetitions of a given keyword, or does the keyword or search phrase you want to bring people to your page appear at all? Does it sound conversational and like something someone would actually say, or does it come off overly mechanical, pedantic or boring? More important still, does your content sound confident and offer real value, information, utility or help to visitors?
How does your website look across platforms? If it looks, performs and loads well on a laptop, what about on a tablet or a smart phone? This is an important signal that is only gaining in relevance as more users pivot from home- or office-based searches to mobile search for things they need or want right now. At the moment, service industry businesses like restaurants, nightclubs, pet shops and so forth are the prime drivers of this trend, but there are strong indications that within the next 2-4 years, mobile search will be THE go-to for everything from e-books to ordering office furniture. Now's a great time to make sure your business is ready to ride that wave!
Are you taking full advantage of cloud tags, excerpts, backlinks, links to your social media profiles, and internal and external links to relevant information? If not, you're missing a huge relevance and authority signal that tells search engines your site has a potential solution which users are looking for. You're also hurting your overall online presence and making it more difficult to centralize your online reputation management and public relations efforts.
Obviously, there's a lot more that goes into good SEO than just these items. But if you check these three items for yourself and find yourself going, "Hmm…may be a problem here," running an SEO checker should be your next step. This will help you verify whether there are SEO issues on your site and what you can do to help fix them!
Question: Can an SEO audit be used as a lead generation tool? –Vincent, St. George, UT
Answer: Generally speaking, no. An SEO audit can tell you where your current SEO situation is and give you an idea of where your primary traffic sources are coming from, but just from the raw SEO data it provides, it's probably not going to give you enough specifics to develop leads the way most people expect when they think of lead generation. With that said, an SEO audit can absolutely help you identify places where you should be increasing your efforts to widen your sales funnel, as well as more heavily promoting the avenues through which you're already getting the bulk of your organic traffic. What we at Online Advantages recommend is running the SEO checker and then using that information to bolster your on-page and offpage SEO, your social media connections, and other methods of attracting visitors to your website. Or better still, let us show you how easy and affordable it can be to let Online Advantages do the heavy lifting and increase your sales funnel and ROI, while you focus on delivering the great customer service and products on which you've built your reputation!
Question: What if I use your SEO checker and I still have questions after the consultation? –Pierce, Tualatin, OR
Answer: The SEO checker is a starting point, not an end unto itself—and neither is the consultation. At Online Advantages, we're committed to making sure we give the absolute best service to all our clients. We don't believe in "stupid" questions. SEO and online marketing are not easy skills to master. Our entire staff is constantly doing continuing education, monitoring industry blogs, watching Google's release notes and updates. Because of this, we know and appreciate how confusing SEO can seem to someone who's never had to think or care about all this online marketing stuff before. So, if you have questions, we're happy to answer them. If you want some coaching but don't want to take on the added expense of a full-time contract with an agency, we offer individual coaching on a weekly or monthly basis for a very reasonable rate. Of course, if you want to avoid all the hassle of learning about SEO from the ground up on your own and let a trusted partner do the work for you, Online Advantages is happy to help!
Scroll down to test-drive our free, no-obligation SEO checker for yourself. Or, to find out more about Online Advantages and how we can help your business grow and thrive by "taking care of all that online marketing stuff," click here to contact us today!
About us and this blog
We are a digital marketing company with a focus on helping our customers achieve great results across several key areas.
Request a free quote
We offer professional SEO services that help websites increase their organic search score drastically in order to compete for the highest rankings even when it comes to highly competitive keywords.
These days it seems like every so-called "Complete SEO guide" you pick up, and every blog…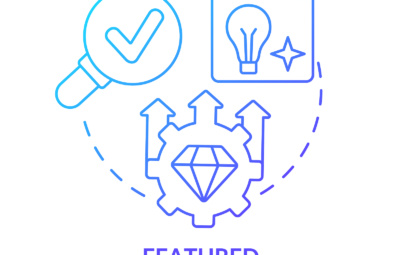 Everyone knows that if you want to attract the most clicks for organic or local targeted…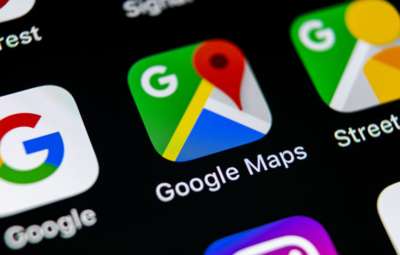 If you're looking for ways to boost your business profile online, you've got a lot of…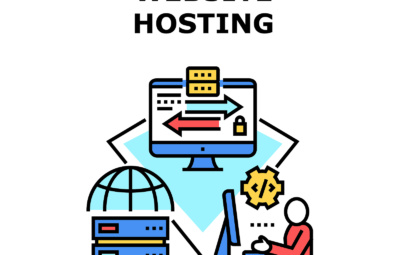 It doesn't matter how perfectly polished your WordPress website's architecture is or how crisp, educational, and…
Any plumbing business owner knows that as a business grows, it no longer only helps to…
Note: Online Advantages reached out to several experts in the field of student loan and financial…
This is a question we at Online Advantages get a lot from business owners who are…
Welcome back, everyone! In our ongoing SEO education academy series, we decided now is a great…
There are plenty of advertising agencies in Charlotte NC internet marketing—but they're not all created equal.…
Every election cycle, we at Online Advantages tend to get a few emails and calls about…
These days it seems like every so-called "Complete SEO guide" you pick…