How Can Digital Marketing In Charlotte NC Help Your Business?
There are plenty of advertising agencies in Charlotte NC internet marketing—but they're not all created equal. When you need Charlotte digital marketing you can trust to come through in the clutch and deliver the business marketing solutions you need to fuel your business growth, just any advertising agency won't do. But before you go ahead and start planning campaigns, you need to be sure you're getting the right marketing solution for your business at an affordable price.
Based in Charlotte NC, Online Advantages is Charlotte's full service digital marketing company.
We don't deal with "cookie-cutter," "one-size-fits-nobody," social media marketing strategy. Instead, we take the time to get to know you and your business from the inside out so our marketing experts understand both what your company does and the ethos that drives it.
We review every aspect of your online presence, from your public relations and reputation management to your website's UXUI design and search engine optimization, so we can double down on the things that are working for you and your customers and create a path forward to help correct the things that aren't.
By focusing our content marketing efforts on crafting bespoke, customized digital strategies and inbound marketing campaigns that deliver a superior user experience targeting the precise customers you want to attract, we can recommend and implement a course of action that helps fuel your lead generation and conversion optimization while increasing revenue and generating positive ROI.
Who needs local SEO anyway?
From automotive repair to medical healthcare providers and from real estate offices to pest control companies in Charlotte North Carolina, there's virtually no business that can't benefit from a robust online marketing plan. This is especially true for brick-and-mortar businesses that rely on local customers being able to find them. Whether you're in custom manufacturing on Louise Ave. or a veterinary practice far out on the outskirts of Indian Trail, every customer who doesn't know you're there is one you won't be doing business with—and for e-commerce-driven businesses, the stakes are even higher still.
Online Advantages is Charlotte's hometown digital marketing agency and SEO consultant.
Unlike the staff of some SEO agencies who've never even breathed North Carolina's air, we at Online Advantages live and work where you do.
We know and understand what successful marketing in Charlotte requires because we're tuned in to what people here care and worry about, how and where they spend their free time and money, and what they need, want, and expect from the companies with which they do business.
Perhaps most important of all, we have the systems, tools, and technical SEO knowledge to deliver real results that can compete head-to-head with any of the top digital marketing agencies in Charlotte at prices just about any online marketing budget can afford!
Inbound marketing that really works for your industry—or any industry!
One of the great challenges faced by fullservice digital marketing agencies in Charlotte North Carolina can be summed up by the question:
"What industries don't need inbound marketing e-commerce development services or direct marketing campaigns?"
People who ask this question are coming from an understandable position of skepticism about the value of digital strategies for lead generation and other online marketing initiatives. After all, they reason, people hate receiving spam emails and seeing endless ham-handed attempts at social media marketing. Perhaps most importantly, they do business in the real world, dealing with real customers, real money, and real industrial issues such as payroll and sick days. How is a digital marketing agency going to help with the logistics of running their business and developing the great customer service they want their brands to be associated with?
The fact is, whether you own a Louise Ave. tattoo parlor, a manufacturing plant in the Science Triangle, a pest control company in Cornelius, or are the CFO of Charlotte's biggest accounting firm downtown, Charlotte NC digital marketing can help you grow your business and gain and keep direct access to the consumers who most need what your company has to offer.
Even Microsoft, who owns roughly 73% of the global market as the dominant operating system provider on the planet, relies to some degree on local search engine optimization. Bringing it a little closer to home, the North Carolina Tar Heels sports teams rely on mobile app development for their signature GoHeels mobile app, which allows them to constantly reach subscribers with instant distribution of news, information, updates, game highlights, and more, straight to their smart devices. From retail furniture stores to real estate firms to healthcare providers who perform in-home services, leveraging the experience and passion of search marketers for their work is integral to developing strong digital positions that help companies enjoy more profit and gain a larger market share with a lower marketing budget. Who doesn't like that?
Online Advantages is the digital marketing agency for impactful internet marketing Charlotte trusts.
As you can see, whether you're a buyer for a fine art gallery or the sole proprietor of an automotive repair shop doing business as an LLC, B2B and direct-to-customer digital-based marketing and e-commerce development really do make a difference. But with so many top digital marketing agencies and SEO agencies at your fingertips, selecting the right full-breadth marketing and communications solutions for your business can feel like an impossible task. The best marketing company in Charlotte N.C. is only as good as the rapport and trust you feel with them. But what are the best selection criteria to make sure your Charlotte NC marketing experts are speaking the same language you are, and how do you know they're truly committed to delivering the business services that are so essential to your success?
Charlotte NC internet marketing and spotlight design for big impact on a small budget
All business marketing solutions are not created equal. Some advertising agencies in Charlotte NC are brilliant at impactful graphic design, but don't have the same eye for detail as a logo design agency. Some branding agencies employ excellent logo designers, but their copywriting efforts feel like the same beige corporatespeak you could achieve with your own efforts and knowledge.
Who needs a Charlotte advertising agency that gives you the services you could easily do yourself?
And, lest we forget, all the fabulous graphic design in the world doesn't mean anything if you can't get the great cloud consulting, cybersecurity, and digital marketing Charlotte businesses need to stay competitive in the computer age. Your business is a diamond, so why would you settle for a marketing agency whose best efforts are only rhinestones?
At Online Advantages, we go above and beyond to produce exciting content marketing initiatives geared to conversion optimization that sends your revenue shooting up like a bottle rocket.
From WordPress web development to market research to Google Ads to YouTube and Instagram video production, we look at every aspect of your company's online presence to achieve the best possible user experience, from the software development of your systems to the hosting service you utilize.
Not many web hosting management companies in Charlotte can say they do that.
Plus, unlike some marketing companies, we don't just fort up and read a two-step "guide" to creating great SEO content. Our content is handcrafted by real senior content creation specialists to deliver real value, information, and interest to your audience, drawing them into your house and their money into your cash register! It's this managed approach to every facet of your online presentation that sets Online Advantages apart, so you never have to mentally insert an asterisk when you're asking, "Can they do—?"
Because the answer is always, "Yes, we can!"
Impressive Proven Results from North Carolina to Northern California
Ask yourself this question: Does your Charlotte NC digital marketing agency work hard to make themselves as invaluable as your employees?
Does your Charlotte SEO PPC provider have a clear sense of what's needed to get your content and your company to rank above your competition, or do they treat search rankings' selection criteria as some big mystery of the universe that no one understands?
Do they offer only the services you'd expect from a marketing company in Charlotte, or do they go above and beyond to deliver more? Do they just want to get paid by packaging one-size-fits-nobody "solutions" that don't solve anything you need them to, or are they pleased to deliver and develop business services that go above and beyond what you'd expect from even the top web marketing firms?
Online Advantages' game-changing technology has taken our clients from Facebook event marketing to the top of Google searches, generating more revenue and improving the chances for sales enablement with every visit to your company's website or social media.
Unlike the average Charlotte NC marketing digital agency, we not only enjoy our work, but we're qualified to do everything your company needs for maximum effectiveness in every facet of your e-commerce development.
We're the digital agency specializing in everything from B2B internet marketing Charlotte companies trust to local SEO Charlotte residents and visitors can rely on to point them to the best business in town—yours!
Our menu of services includes all the functionality you'd expect from a top digital marketing firm, plus some surprises most agencies can't or won't offer, including:
App development
Digital positions
Graphic design
Logo designers
Managed hosting for your company's website
Market research
Mobile app development
Software development
Visitor tracking
Video production
Web design
Web development
And much more!
Rather than investing heavily in marketing automation like AI-generated content, we work from the epic notion that savvy marketers content development requires a human brain and human eyes, an idea many ecommerce developers dismiss out of hand.
It's this human touch and this hands-on approach that's the real secret to our success, and it's a vision everyone from our app developers and website design team to our CFO shares. Tech's great, and we use Microsoft, Google Ads, Facebook tools, YouTube videos, and other social media just as much as anyone else. But unlike other branding agencies, we believe the human mind, eye, and heart will always get better results than even the smartest "smart" AI!
To learn more about how Online Advantages can help you take your online marketing in Charlotte N.C., and beyond to the next level, we invite you to click here for a complimentary SEO audit and website evaluation.
There are no tricks, no risk, and no asterisk—simply schedule a time for a consultation, and we'll go over what we found, with suggestions for possible improvement.
You don't have to take our advice, and the consultation won't cost you a thing except for a few minutes of your time, but we're confident that once you see what we bring to the table, you'll never consider another agency based in Charlotte again!
And to find out more about how we can help your business with marketing Charlotte North Carolinas business community is buzzing about, keep reading for our FAQs to answers about how digital marketing in Charlotte NC can help your business from entrepreneurs and business owners just like you!
Frequently Asked Questions About Digital Marketing in Charlotte NC
For the best results from your Charlotte marketing campaign, you should work with a marketing agency that specializes in knowing the Charlotte metro area—like Online Advantages!
Question: If you're such a great digital marketing agency, how come you don't have a flashier website? –Tiffany, Charlotte, NC
Answer: When we were launching our satellite office in Mesa, AZ, in mid-2021, we had an idea to experiment and see if websites that featured big, flashy designs, lots of images, video, and a bunch of visual "noise" were actually necessary, or if a lighter website design suited to a subdomain rather than creating an entirely new website from scratch would do the job.
To our surprise, we had to face the fact that the lighter website designs have consistently performed at least as well for SEO purposes than their larger, bulkier full-domain counterparts—and often done far better.
We'll get more into the whys and wherefores in the next question, but at Online Advantages, our goal is to always be the purple zebra—because that's who often ends up leading the herd!
Question: If Online Advantages designs and develops websites, why do you say a subdomain-based website works better for SEO? –Chadwick, Charlotte, NC
Answer: One of the biggest challenges a digital marketing agency will ever face is deciding to do something out of the box, especially if it looks a little strange or nothing like what consumers are used to seeing. However, we really did have two sound reasons for setting it up this way. The first was to prove to buyers that you don't have to spend a fortune and load up a website with an overabundance of content to get your point across. The second reason delves more into technical SEO, and it goes something like this:
A "lighter" website with a faster load time, more accessibility, and fewer bells and whistles is likely to perform better in search engine algorithms, improving your position in search rankings for both organic and local Charlotte SEO.
Of course, this doesn't mean you can just deploy a subdomain-based website, call it a day, and pop the top on a Corona.
You still have to maintain, refresh, and update your content. You still need to consult PR management companies to keep your online reputation safe from false reviews.
You must still engage with your visitors if you want to convert them from browser to buyer to brand ambassador.
But a lighter subdomain-based website has been proven to be a surprise trend-breaker that you can expect to see a lot more digital marketing agencies worldwide trying to replicate in the next several months!
Question: Is Charlotte SEO really that hard to do? –Vincent, Charlotte, NC
Answer: Whether you're focused on organic, global SEO or local SEO tailored specifically to Charlotte, search engine optimization isn't really hard, per se—but it does have a lot of moving parts that need to be carefully managed to make the whole thing work, or your internet marketing plan could quickly become a major headache. Think of SEO as replacing the engine in a car. It's not difficult if you know what you're doing and have the right tools and equipment, but that still doesn't mean it's easy or that you can't do a lot of damage very quickly if you try to do it the wrong way.
At Online Advantages, we've spent over a combined century learning the different facets of digital marketing—and many of these ideas are obsolete a week later because of new technologies, new algorithms, and new ways to try to game the search engine rankings unfairly and so on.
Most people find it's easier, rather than try to learn an entirely new skill set in their "free time" while they're focused on building a business, to bring in professionals who already know what needs to be done and how to do it right, much the same way you probably wouldn't expect a neurologist to try to replace their own transmission or an auto mechanic to try their hand at brain surgery. But it's not as mysterious as many digital agencies make it out to be, and that's just one of the myths Online Advantages is working hard to dispel.
Question: What's the difference between Online Advantages Charlotte SEO and other internet marketing agencies based in Charlotte North Carolina? –Jon, Charlotte, NC
Answer: This is a very fair question and one we see a lot. After all, every company that deals with Charlotte digital marketing says they're unique and different from everyone else. Proving it is another matter entirely.
The key difference is, we can prove it.
Our collaborative approach to any brand campaign starts with us working from the ground floor of your company's history upward. When was it founded? What was the objective, aside from making money? What are your core values and how do you and your employees uphold those every day, with every customer? What is your mission statement and how does it translate to practice? How has it changed and evolved over time to the overriding ethos and practices you embrace today?
Then we turn to the nuts and bolts of your business's physical and online presence, from the logos and colors you use to the product design and the actual packaging your products are shipped in.
How do they work to create a cohesive, buyer-friendly branding scheme? Is the UXUI design on your website up to par with the latest federal regulations and search engine best practices? How's your content creation—does it inform, engage, and educate your target audience, or is it corporate-beige digital wallpaper stuffed with jargon and buzzwords? What are your social media marketing channels, when were they last updated, and are you exploiting them to the fullest?
Once we have the minutiae of your business's current state down, we create a signature, integrated marketing solution tailored to the needs of your business, including a ground-up search engine optimization and search engine marketing plan to create more opportunities for lead generation and sales enablement, as well as earning your company a higher score in search rankings.
We work with your senior management, marketing manager, and sales team to develop the necessary onpage and offpage technical SEO and social media advertising your company needs to get and stay ahead of your competition.
Some of the full-breadth marketing services this may entail include:
Affiliate marketing
B2B marketing strategies
Business marketing
Cloud consulting
Commerce development
Content marketing
Conversion optimization
Custom software development
Cybersecurity
Digital and traditional ad campaigns
Direct marketing
E-commerce
Event marketing
Google Ads (Formerly AdWords)
Graphic design
Inbound marketing
Local SEO Charlotte buyers can rely on for accurate information about your company
Logo design
Managed marketing automation
Market research and intelligence
Mobile app development
Paid media advertising
Product design
Public relations services
SaaS
SEO audit services
SEO PPC campaign planning, implementation, and management
Social media planning and execution
Video productivity
Web development
Website designs
And much more!
Every one of our internet marketing and SEO services assists your business growth by generating more of the invaluable signals your online presence needs to send to search engine crawlerbots to show your business is relevant and increase your profile relative to your competition.
Our service providers are highly skilled, qualified marketing experts with a long track record of being able to produce proven results for our clients, fast.
Our fullservice digital marketing efforts consistently exceed expectations because we don't just do the bare minimum, whether we're working with small to medium-sized businesses, regionally renowned brands or a multinational enterprise-level conglomerate.
And most importantly, we're able to do it on a budget that will make your CFO and digital marketing manager very happy!
If your current Charlotte NC digital marketing company can't offer all this, then it's time to look for branding agencies and content marketing agencies that can.
Or you can simply click here to contact us and get a contract with a digital agency that takes your business's success personally!
Question: What are some signs I'm working with top digital marketing agencies in Charlotte NC and not some fly-by-night SEO agency that will disappear the moment I go to visit website if there's an issue? –Vishnu, Charlotte
Answer: Most Charlotte NC internet marketing companies are reputable and reliable. They do a good job of helping you grow your business, regardless of your industrial niche.
But if you've had bad experiences with other digital marketing agencies in Charlotte, it's understandable that you'd be worried about running into the same problem again, and guilt by association is a real, if unfortunate, phenomenon.
Luckily, there are some warning signs you can look for to decide whether the digital agency you're considering is worth the investment or if they're only going to leave you high and dry when you need them most.
Some of these warning signs include:
Your internet marketing agency promises your digital positions in search engines will go up like a bottle rocket.
If this is the case, they're almost certainly using questionable or improper tactics to drive that boost—and the thing to remember about bottle rockets is that they come down just as fast as they went up. The contract you sign with NC digital marketing firms who use these tactics probably won't be worth the paper it's written on when you notice your website tumbling in rankings because of their shady tactics, and they're likely to turn the loss of real estate around on YOU by insinuating or outright saying it's somehow your fault.
Your social media manager isn't giving you the responsiveness you expect or deserve.
They always seem to be busy, especially when you need Facebook and Twitter content to go out immediately or you're getting slammed with bad or fake reviews.
A reputable SEO agency prides itself on being fully engaged and prepared to assist you when you need it, rather than when it's most convenient for them.
Of course, sometimes lines get crossed, so this isn't always a red flag. But if you've worked with this company for a while and they're still blaming their onboarding systems or your technology deployment for their lack of presence, that's a bad sign.
Your marketing consultant claims to have the resources to meet all of your digital advertising, software development, and SEO needs, such as app developers, web developers, ecommerce developers, and logo designers.
Oddly, these people always have mysterious "other projects" crop up right when you need them most, and when you ask to consult PR professionals, they're somewhere you can't conveniently talk to them.
Your provider can't give you a full accounting of exactly what they're doing, and you don't see much or any movement that you can actually link to their work.
Everything they tell you seems to be marked with an asterisk or laden with SEO agency jargon that leaves you more mystified as to what they're doing to justify your contribution to their payroll than you started.
But there is some good news, at least!
First, a Charlotte NC internet marketing agency you can trust won't hide behind jargon.
They'll take the time to answer your questions in plain English that gives you real information until you feel comfortable with their expertise and ability to come through for you and your employees. If they can't or won't, or worse, if they imply that you're not smart enough to keep up with what they're telling you, this usually becomes evident almost immediately when you first talk to them.
Second, reliable content marketing agencies who provide digital marketing Charlotte business owners can trust will be able to put you in touch with other clients they've worked with in your niche.
Whether you're in automotive, healthcare, finance, education, real estate, manufacturing, medical research, or fast food, they'll have a plan to get you on the map and be able to walk you through case studies of businesses similar to your own that demonstrate how their sponsorship can help you grow.
Finally, if you're looking for an honest marketing company in Charlotte, it pays to find an SEO company headquartered in the Charlotte area—like Online Advantages Charlotte SEO!
It's easy for a so-called advertising agency to walk in and pretend to be on the side of Charlotte's businesses, and then vanish the moment there's a problem.
But Online Advantages Charlotte SEO has a vested interest in making sure we consistently deliver the best possible digital marketing Charlotte companies have come to know and trust.
We understand what's riding on your business's success, and we care just as passionately about your employees, your customers, and your increased revenue as you do!
For more information about how Online Advantages Charlotte SEO can help you get the full-service internet marketing Charlotte deserves, from a firm that designs and develops a plan tailored to your business from the ground up, click here to contact us today!
Question: What's the most important aspect of local SEO Charlotte businesses should be focusing on? –Tina, Charlotte, NC
Answer: This is a great question, and the answer honestly depends on what you've already got in place and what your intended results are.
Generally speaking, the first step is always to make sure your business location and contact information are kept up to date.
If you last updated your business's hours of operation in March of 2020, there's a good chance they've changed more than once since then. Make sure they're up to date!
Now it's time to look at your website.
Is it responsive and fully functional on different devices and platforms? Is it accessible to people with disabilities such as visual impairment? This is a major factor in search engine ranking algorithms, and many people are surprised just how quickly a site that's not responsive or accessible enough can lose ground in rankings.
Once you've locked that down, it's time to make sure you're updating your content in ways that showcase your company and what you have to offer prospective consumers to its best possible advantage.
This means using your website, blog, social media outlets, and even your favorite local news station, as outlets for reaching out to your target customers.
Finally, there's your online reputation.
Are you engaging with customers and visitors in a positive way? Do you know what people are saying about your company on Yelp!, Google, or other review sites? Are you proactive about vetting and reporting unfair, incorrect, inappropriate, or untrue reviews? Online reputation links back to your site's perceived authority, and a poor reputation on review sites can sink your rankings in a big hurry!
All of this sounds very simple when we lay it out like that. Obviously, there's a lot more to it all, starting with your website architecture and working through a lot of different moving parts. But these are the four fundamentals of local SEO that Charlotte businesses should be looking first and hardest at when evaluating their local SEO marketing efforts.
Question: I need some advice on SEO, but I can't afford to take on a full-time agency contract right now. Can Online Advantages still help me? –Robyne, Charlotte, NC
Answer: Of course! In addition to Online Advantages' complete menu of digital marketing agency services and offerings, we also offer discounted weekly or monthly coaching sessions, free webinars, and special events in partnership with Google and local Chambers of Commerce in the Charlotte metro area. We work hard to make SEO as accessible as possible to as many people as possible, and we don't believe a lack of budget should limit your ability to harness the power of SEO and other internet marketing methods for your business.
To find out more, simply click here to contact us or email info@onlineadvantages.net today, and let us show you how easy and affordable it can be to get the hard-hitting SEO knowledge your business needs to survive and thrive in the digital age!
About us and this blog
We are a digital marketing company with a focus on helping our customers achieve great results across several key areas.
Request a free quote
We offer professional SEO services that help websites increase their organic search score drastically in order to compete for the highest rankings even when it comes to highly competitive keywords.
These days it seems like every so-called "Complete SEO guide" you pick up, and every blog…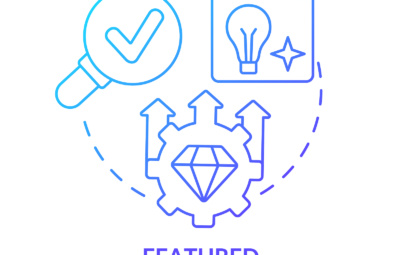 Everyone knows that if you want to attract the most clicks for organic or local targeted…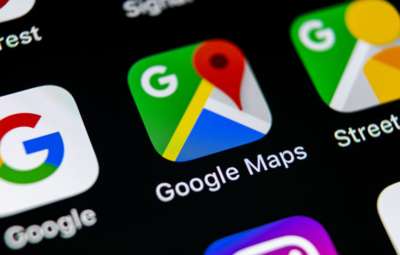 If you're looking for ways to boost your business profile online, you've got a lot of…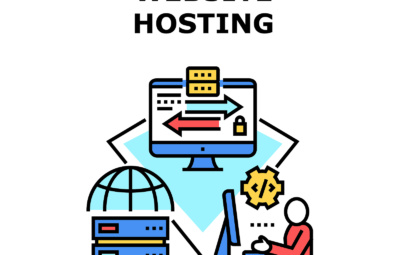 It doesn't matter how perfectly polished your WordPress website's architecture is or how crisp, educational, and…
Any plumbing business owner knows that as a business grows, it no longer only helps to…
Note: Online Advantages reached out to several experts in the field of student loan and financial…
This is a question we at Online Advantages get a lot from business owners who are…
Welcome back, everyone! In our ongoing SEO education academy series, we decided now is a great…
In the never-ending quest for the best SEO score possible, having a great, free search engine…
Every election cycle, we at Online Advantages tend to get a few emails and calls about…
These days it seems like every so-called "Complete SEO guide" you pick…