Local Search Engine Optimization By Online Advantages
Welcome back, everyone! In our ongoing SEO education academy series, we decided now is a great time to do a deep dive into local search engine optimization. In the post-pandemic world, businesses with a strong local presence, including targeted, localized content to help attract a local audience, have a crucial edge over businesses that don't. That's why understanding how local SEO can help boost your business profile is such a vital part of your campaign.
At Online Advantages, we believe the concepts of SEO shouldn't be complicated or confusing. That's why we're working to give you the definitive guide to local SEO, breaking down the jargon and terminology so you can understand what all this "stuff" is and why it matters to your business. We hope you find this and our other complete guides useful and informative.
Let's get started!
Organic Versus Local Search Engine Optimization
One of the biggest mistakes business owners makes assuming that simply having an online presence is enough. We call this the "Field of Dreams" theory of Internet marketing, and it works—to a point.
When building an online presence, most people start with blog posting, a website, Facebook, Twitter, and Instagram. Some businesses might add Tik Tok, Linked In, and even Reddit or Medium.com. The really Internet-savvy will set up their business information on Google My Business, or GMB listings and other business directories, Facebook ads, and PPC marketing, and relevant landing pages. These are all great starting points for both organic and Local SEO strategies. But are they enough?
To answer this question, we need to dig down into the difference between organic and local SEO work.
Organic SEO positions and ranks your content against everyone else in your niche using specific signals and keywords on the Internet. The Holy Grail of SEO is to rank "above the fold," i.e. in the top five results on the first page on Google, Bing, Yandex, and other search engines, which is why it's called "search engine optimization" in the first place. But organic results may pull up from across the country or around the world. This means your local business listing may go unseen by your ideal audience in favor of other businesses and providers which have a bigger megaphone but can't offer the personalized hometown touch your potential customers deserve.
Local search engine optimization is different, although it works on similar principles as organic SEO. Localized content, location services, and a regularly updated Google My Business listing optimized for business SEO help nearby customers looking for your products and services contact you more easily and efficiently.
According to Oberlo.com, at the time of this writing, Google has been visited 62.19 BILLION times in 2021 alone, capturing 92.18% of the search engine market. There's a reason we say, "Google it!" instead of "Bing it!" Over 3.5 billion Google searches are processed every day, or over 2.4 million queries every minute and 40,000 queries every second of the day. These are some pretty impressive stats, and it certainly helps explain why Google has dominated Internet search since 1997 and remains the undisputed heavyweight champion of SEO and Internet marketing. It's also why marketers emphasize Google, basically to the exclusion of all other search engines.
But the most interesting statistic, and the reason Local SEO is important, is this one.
In 2019, 63% of all Google searches, including voice searches, were initiated on a mobile device, and 46% of all product searches started on Google. In the intervening two years, all signs point to this trend in mobile searches continuing and gaining momentum, although the most current figures are unreliable at this time.
This means potential customers are looking for products and services in their area right now, from pizza delivery to podiatrists to plaster of Paris. Among Internet marketers, this is called local intent, and it's the basis of local search algorithms. By showing localized content of relevance to customers, a local business owner can enhance their place in the search ecosystem and help the searcher find them and the things they can offer more readily.
Rather than relying on organic search, savvy search marketers use targeted signals and Google local algorithm information to more readily attract local search results which will be more relevant to their intended market and pull in local customers.
But how?
Basics: What is Local Search Engine Optimization?
The easiest way to make your results "local" is to simply add the name of the city, town, or area you want to attract customers in. This could mean "best doughnuts Portland Oregon," "fast mechanic Mooresville" or "Bay Area cheap lawn care." These signals make search engine algorithms take special notice of your website, relevant social media, and physical location, boosting your presence in local search algorithms and thus local SERPs. * Please note, that your Google My Business or Google Business Profile's business name should accurately reflect the actual name of the business entity.
Seems simple enough, right? But just because it's the easiest doesn't mean it's going to deliver the search results you, and more importantly, your customers, need. There has to be more backing up that local reference, or you're just screaming into the void.
One of the first and most important business marketing methods is making sure your onsite and offsite SEO includes contact information for your storefront or website, such as your small business name, address, and phone number.
This is where Google's local listing tools, like GMB and Maps, come in handy for local marketing. Adding your physical address also adds a powerful signal to attract Google and other search engine crawlers to your site. SEO tools including GMB, Maps, and your own onsite SEO get your physical location added to Google Maps to improve your local ranking and visibility. This in turn works to bring in local business by making it easier to find you on the Web, allowing you to keep a greater market share through local search results and to avoid leaving money on the table for your competition.
But—if it's that easy, then a beginner's guide should be all you need to learn local SEO ranking techniques and boost your search engine results position, right?
Again, no. While this Local SEO guide is written and intended to be a definitive guide to SEO basics, simply understanding how the pieces fit together doesn't guarantee a top local search ranking. Maybe you've already tried some of these local SEO tips and tactics and not gotten the local rankings results you want. Maybe you missed the last Google algorithm update, which means changes to SEO policies and practices that boost some signals, downgrade others and disavow some completely with regard to how Google functions when crawling your site. Maybe your business account or local listing is out of date, your business categories have changed or there have been changes to your business profile or description that change your compliance with Google in a negative fashion.
The good news is, you don't have to be stuck with incorrect, improper, or poorly conceived and executed core web vitals that restrict your presence in local search algorithm queries.
Unless something went wrong in a truly spectacular fashion, it's fairly rare to find a website so compromised it can't be fixed with a view to optimizing your Google pack rankings. Let's take a closer look at some things you can do to help increase your local presence and reach.
Local Search Engine Optimization for Boosted Reach, Presence and ROI
Any basic beginner's guide to local SEO strategies would agree it's incredibly imperative to understand the intent and behavior of your target customers. Before you get into hreflang attributes, the accuracy of the translation for pages written in a language other than English, whether you spell it "local search engine optimization" or "local search engine optimization" and similar minutiae, you need to take care of the fundamentals of local search marketing. To get started with local search engine marketing, you need to understand how the local search algorithm functions; what it's looking for when deciding which local SEO search results to deliver to an end user; and how these actionable basics can lead local searchers right to your business!
Analyzing Local Search Ranking Factor Algorithm Information
Don't panic—we're not trying to turn you into a math nerd! (Unless you happen to be one already, in which case you'll almost certainly have some advantages right out of the gate.) All this means is understanding how search engines crawling your business website engage in building citations to determine where and when to show your business information in local searches. Armed with this information, you can execute appropriate citation management and focus on outranking your competition.
Googles local search rankings are based on localized organic signals.
Obviously, your business directory information, like your address, hours of operations and so on, being up to date is important here. Your business information across platforms should also be consistent. If your open hours information appears as 9am-8pm Monday-Saturday on Google, but 10am-7pm Tuesday-Sunday on Yelp, the data aggregators that parse this information for the search algorithm are more likely to flag it as incorrect determine it deserves a lower place in SERPs—or possibly just not show it in local business directories at all! Understanding the crucial role the accuracy and authority of your listing management plays in the search ecosystem is a key business marketing strategy so seemingly basic that it too often goes ignored—but no comprehensive guide to local SEO marketing would be complete without discussing it.
One place Google's lightyears ahead of other search engines, and one of the key reasons Google remains the dominant force in the search landscape, is the way they've managed to reverse engineer the human mind to better understand what most people have come to expect from local search rankings when using Google, AKA the concept of local intent.
Local intent tackles the following questions:
What are people searching for on- and offline? This is subjective and therefore probably the hardest to pin down from a "system" perspective. We have to assume a certain starting base level of competency on the user side (e.g. the user knows how to properly operate a search engine and enter a search string) while tailoring our offsite and onpage SEO to make sure your business has every possible opportunity to show up as high in pack rankings as possible.
Does time of day, the searcher's location, or the device a given person uses when Googling matter in determining how to address what suggestions to show the user? Studies have proven people tend to want different things at different times of day—and this isn't just limited to common questions like breakfast sandwiches versus cheeseburgers versus pub grub. Someone who's searching for weight training at 6am may be looking for paperclips at 10am, the latest thriller novel at 3pm and zero-calorie adult beverages at 6pm. Because each person is unique in their habits, tastes, needs and desires, Google took these factors and today, uses them to build profiles and models of users to better predict what they might want at any given time. Understanding how these factors score in search engine algorithms gives you a critical search engine marketing tool to anticipate the needs of your target user and optimize your website using appropriate local SEO tools to help ensure your business gets seen first.
Can users rely on Google using these search ranking factors to choose and deliver smarter results that fit not only what the user STATED in a given search string, but what they actually MEAN and WANT? In most cases, the answer to this question is "YES." When Google first set out to learn how to overcome the challenges inherent in delivering the best non-fake results to users, it started entirely from scratch and wrote its own dedicated local search-engine optimization guidelines to highlight what results would be rewarded on the web, as well as which ones would not. This guide has gone through many changes over time as new technologies have written new chapters in our understanding of what SEO is, how it functions, and how to get the best results for users and thus the maximum market share for Google. Because of this, familiar tricks like duplicate content which were totally acceptable in 2002 could easily get a website demoted, hidden or outright denied today—but the results users get are generally a lot less confusing and much more relevant.
Consistency and Content are Key in Local SEO!
If you want search engines to crawl your website and help you develop organic results, you need a larger digital footprint relative to your competition to quickly raise your profile. One of the simplest ways to do this is to generate more content on a consistent basis. This doesn't mean whitepapers on everything you do. If you own a bakery, for example, putting your signature recipe for lemon raspberry bourbon cupcakes online could be a recipe for disaster! The same applies to trademarked or patented intellectual property of any kind. But you can and should tell potential customers what you can do for them, how you do it, and what makes you a better choice than your competition!
Not only will this improve your local ranking on the web, but including this information can influence your position in top local SERPs.
Content can be as simple as sending out a timely, relevant tweet or posting a picture on Instagram, Snapchat, or Pinterest with a few keywords. It can be as complex as this beginner guide to Local SEO. If you're not sure if your content is doing the job you need it to, it's also important to bring some creativity to the table and look at what matters to your customers. You should include your entire social profile, not just your website, Facebook page, Twitter feed or LinkedIn listing in your evaluation of your online presence. Finally, you should conduct your own brutally honest local SEO audit to make sure your SEO strategies are delivering for both your customers and your business.
During a local SEO audit, some research questions you should ask about your content include:
1. Do I have a lot of duplicate content on my website and social media? If so, this could be working against you.
2. Does this content tell people enough about what we do and how to make customers want to visit our physical or online store?
3. Am I publishing content on a consistent basis that is pertinent to the customers whose business we want to earn?
4. Do I have a clearly defined geographic region that Google local results can latch onto when my site and other online presence is crawled?
5. Does my business show up in Google Maps and is my listing management up to date with the most accurate and current iteration?
6. Does my presence in GMB include duplicate business listings at one physical address? Duplicated information at the same address in GMB can easily tank your presence in Google local results, leaving you entirely off the radar of the very people who most need to know about what you have to offer!
There are, of course, other questions to ask, but these are a good starting point. Now there's one more critical ranking factor in boosting your local visibility: managing your local online reputation!
Online Reputation Management and Local SEO
What you're saying is absolutely important, but it's only a part of your overall presence on the Web. What other people are saying about you may matter more!
It's important to keep up with your online reputation. Bad reviews on Yelp!, Facebook, Google, and elsewhere can make or break your business. According to many web marketing gurus, it takes 5-10 positive reviews to overcome one negative one! You're never going to make everyone happy, but if you can get out in front of negative or incorrect information early, you can minimize the damage and preserve your reputation. Being proactive with regard to fake reviews and making sure your side of the story is the one that matters to reviewers helps to satisfy both sides of this equation.
Another good way to manage the reputation of your company is by getting in the local news for the right reasons or working to win backlinks to your website and social media from other local businesses and charities.
These channels aren't really considered traditional SEO, but they definitely play a role in attracting attention from search engines, which in turn means more visitors and more opportunities for conversion.
For example, if you sponsor a local event such as a charity golf tournament, this can get traditional and social media mentions and backlinks. If the local news picks it up and gives your company a mention, presto! Instant local link building and local citations with instantly added authority, which can increase your positive perception and can help give you a leg up over your competition—AND you didn't have to lift a finger for the boost in local results. Incredibly, many people ignore or fail to capitalize on this channel, which means they're missing out on a huge local ranking factor and a crucial opportunity to boost their presence and grab the attention of local customers!
Using Google Local SEO Tools for Added Success
Traditional business guides for entrepreneurs highlight the "Field of Dreams" idea that "If you build it, they will come"—an idea which is especially alluring when you're conducting business locally. While this is largely true within a local community, the issue with this theory is that it largely discounts the whole topic of local intent—that is, how and why a business shows up where it does in local organic results for Person A but not necessarily Person B, or vice versa. This may seem totally irrelevant, but research across a few hundred million people and hundreds of billions of searches shows that having a strong grasp of local SEO tips and tactics matters more than most people would believe.
Because of this, local link building and accurate, well-written location pages optimized from title tags to search engine snippets have become some of the new heroes of locally based search. Google posts, webinars on YouTube and free to download SEO guides talking about stuff like the latest best practices, modifiers and methods of optimizing your website for local traffic have virtually rewritten the glossary for what onpage optimization for local business means. This should send a powerful message that while some of the basics, like great content, are still in play, it's also important to step up your internal link and authority presence game if you want to move forward and get the most out of your local and email marketing.
Remember, local search engine optimization SEO isn't a single step or an end point, but a constantly changing journey. But the more you stick with it, the better the results you can expect!
Obviously, there's a lot more to it. This guide to SEO is only intended to give you a starting point for getting local results that actually help you. Because SEO is a constantly changing world, this guide cannot and should not be taken the last word in all the ins and outs of Google's Local SEO tools. However, by following these principles and considering these signals in all your Internet marketing, you can quickly increase your footprint and bolster your local ranking on Google. You'll soon find your company is leaving the competition in the dust, giving you a greater market share, a broader reach, and more customers!
To learn more about local SEO Tools, tips, tricks, and tactics, keep reading for our glossary and FAQ. Or, if you want your local search engine optimization done right the first time, every time, click here to contact Online Advantages for all your SEO and Internet marketing needs! And of course, be sure to follow our SEO blog for more SEO guides to help your business grow and thrive in the competitive world
Frequently Asked Questions About Local Search Engine Optimization
Question: Why does everyone worry so much about Google when there are all those other search engines? What's the big deal? –April, Cleveland, OH
Answer: The fact is, Google Chrome's market share is by far the biggest of all search engines, covering between 80-90% of global search traffic. Far fewer people choose their competitors. This means search engines like Bing, Yahoo! and Yandex are basically playing "follow the leader" when it comes to SEO best practices. In general, they're working off Google's guidelines and information culled from the algorithms Google is developing.
This is why optimizing your content for Google local and organic rankings virtually assures you're optimizing for every search engine.
Because Google has the most resources to throw at analyzing, assessing, and choosing the best results for a given search query, the methods Google uses to analyze domain information have evolved faster than any other search engine. This explains why Google is the 800lb gorilla in the room of search engines and online marketing, and why understanding why Google is considered the essential SEO toolset for getting local business to your door is so hugely important!
Question: What is a local search on Google? –Sean, Sturgis, SD
Answer: A local search simply means that a user is looking online for something in a specific location. For example, a user might be looking for "microbreweries near me," "paving company San Diego," "best SEO in North Carolina" and so on. Local searches help businesses and customers in their area connect, and mobile searches are becoming by far the most popular type of search on Google. That's why having an online presence that emphasizes the locations in which your company operates, such as a Google My Business profile for each location and regular listing updates, is so important these days. Because if you're not getting your name out there for people who are actually looking for what your business offers, you're giving away money to your competition!
Question: Why do people panic every time Google puts out an algorithm change? –Tom, Juneau, AK
Answer: Google updates its algorithms multiple times on an annual basis in response to user feedback, new research and discoveries, and new technologies. These updates also serve to tackle new ways of attempting to game the system to get a higher ranking in SERPs than a website might otherwise deserve, as these methods surface. Two of the major changes Google did in the past several years were the introduction of the Panda and Penguin algorithms, designed explicitly to crack down on black-hat SEO and cut down on the visibility of websites that were improperly influencing SERPs with low-quality results which weren't really relevant to users.
The result was a bloodbath across SEO ecosystems. Overnight, some formerly "white hat," or legitimate, SEO practices were severely downgraded to "gray hat" or even "black hat," the biggest of the big no-nos.
New restrictions and guidelines for best SEO practices and research policies began to trickle out in Google posts and think pieces from SEO professionals around the world.
A tsunami of sites that offered outdated, low-quality, or poorly executed content suddenly showed up as "no results" in Google, meaning they had been temporarily or permanently banned. The sites weren't taken down because Google isn't a hosting service, but Google refused to show them in SERPs, which essentially amounts to the same thing as far as a small to medium-sized business is concerned.
The algorithms also added features like a spam score to audit sites for authority, usefulness, and overall user value. This served to create a more uniform standard for how websites were indexed, ranked, and presented to users, intended to apply across the board regardless of industry. It also demonstrated conclusively that local search and searches originating from mobile smart devices were very much on the rise and here to stay. Perhaps most importantly, it created unparalleled data analysis ability across trillions of distinct bytes of information, as well as new tracking and analytics options to help make compliance far easier for experienced webmasters and beginner users alike. It also spawned a fleet of new SEO tools such as Google's local dashboard.
What this means for end-users is that search engines updating their algorithms isn't necessarily the end of the world. However, it definitely pays to think about how your current online presence is set to handle existing algorithm paradigms, as well as those to come. These algorithm updates will be the key to drive more business to places that comply with them, so making the bet that your "little" website will sneak under the radar is a losing proposition. But if you take advantage of every tool for SEO available to you, such as GMB's easy directory distribution, you'll quickly find yourself earning more business from a position that drives ROI on an ever-increasing basis that's easy both to see and to scale, now and in the future!
Question: How does Google know what results to choose and present to users? –Terri, Del Rio, TX
Answer: Search engines, and especially Google, have worked hard to make it easy for people to find what they want and need without having to surf pages and pages of SERPs. This is why Google has such an excellent reputation for presenting focused results that have relevance to the actual intent of the search. From a human perspective, this happens almost instantaneously, but it doesn't just magically appear. There's a lot going on behind the scenes to make those fast, hyperlocal results possible in the fraction of a second between sending the query and the SE (Search Engine) responding. To see how this works, let's take a look at the basic chains of events that happen inside search engines, starting when you enter a search query into Google.
1. The engine's algorithms process the query based on the keywords you've entered. For this example, let's say "best apple pie near me."
2. Based on the keywords you chose, the algorithms consider all the available options on the web, including top competitive sites, and then narrow these down. In this example, the key topic is "apple pie," but you want "best apple pie near me," not a recipe from Food Network. While this is a top-level result, it's also probably not going to be useful to you, so Google will probably not show it above the fold unless they've bought an ad with those keywords recently. With mobile search becoming such a huge part of the SEO landscape, your device's shared location data is a key point in allowing Google to know whether it needs to be searching and sharing national and international websites or handing the query off to the local algorithm. "Near me," tells the search engine that you're looking for a grocery store or bakery which is local to you instead of somewhere on the other side of the country.
3. By parsing the SEO metrics of the websites it finds which are local to you and information sources such as GMB, the search engine is able to refine and offer suggestions that are relevant to you in your town. You'll notice that when the results come up, the SERP shows you to websites that best match your keywords AND are local, leaving out the rest of the millions of possible results that are less related. This makes it quick and easy to see what's available in your area every time.
4. Now that you have the results, your next steps will determine to some degree what happens next with the search engine. If you click on a specific location's website or call them, the engine will note this, whereas if you click another that relates to the first one but offers other things the first didn't, it will note that as a future resource. This tackles the very real human problem of people going to a certain place, liking it, and then being unable to remember the name or location later. While this competitive intelligence technology is in its infancy, the information presented this way tends to be pretty accurate.
5. The patterns of search engine use you demonstrate live in a record within the algorithm, allowing the search engine to learn how you think to a degree, which in turn lets them better anticipate and respond to your future needs. This is part of why people sometimes get that eerie feeling their search engine is "listening" to them. It is—but not in the way you think of, say, police surveillance! Everyone has a pattern, and by pairing your individual use pattern with aggressive AI research and constant algorithm updates, search engines are able to deliver the maximum results in the least amount of time, with the goal of keeping your time wasted navigating to irrelevant sites limited to the absolute minimum possible. This is why Google local search optimization has the most trusted reputation for delivering the most accurate local link data around, and why other search engines follow its lead when it comes to best practices from industry experts.
Of course, just entering a search string isn't always enough. How well you frame your query needs to be taken into consideration too.
Instant results won't do you any good if the search engine has no idea what you're actually looking for or how it can be identified, which is why choosing the right keywords is so important to getting you the data you need.
Question: What is local search engine optimization? –Mary, San Jose, CA
Answer: Local search engine optimization, or SEO, emphasizes signaling search engines to direct searchers in a given area to a specific website or company. This includes using targeted keywords, relevant content, and locally-based information which helps attract visitors who are looking for the products and services your company has to sell. It sounds very simple, and in many ways it is, but local SEO has a lot of moving parts that all work in tandem to help bring visitors to your website or business.
Question: What are local SERPs? –Johnny, Lake Norman, NC
Answer: Search engine results pages, or SERPs, are simply the list of results a search engine pulls up when a user types in a search query. An estimated 95% of users never look lower than the first five results, also known as "above the fold." 90% of users don't scroll past the first page!
This means above-the-fold Page One ranking on a search engine is important for your online visibility and presence, because your odds of getting seen drop dramatically past this point.
However, there's only so much room at the top and lots of businesses competing for the same placement. To maximize your presence in local SERPs, you need a strong local SEO playbook backed by proven, tested methods that work to give your online footprint added authority and weight compared to your competition.
Question: How does Google obtain local search data on businesses? –Luis, Gresham, OR
Answer: Every time you add content online which contains a place name, you're giving search engines data to add to their algorithms. This could be anything from shouting out your favorite local sports team or player to a search string containing your product or service and location name.
However, the most powerful signal for Google is Google My Business. By creating Google My Business profiles, also called GMB listings, businesses self-report as being active, open, and ready for customers.
However, many businesses fail badly at claiming local listing or keeping their GMB listings up to date when they change hours, locations, or websites. The challenges this poses became very obvious during the height of the 2020 COVID-19 pandemic, when businesses frequently changed hours, services, or went out of business without correcting their local business listings information with both Google and other data outlets, such as their websites. An outdated GMB listing or erroneous business categories can be worse than not having one in the first place because this affects not only your local presence in SERPs but also your overall online reputation. But with a little creativity and a few minutes' worth of work to make sure your active location data is up to date, you can make sure your business has complete local search SEO coverage in the cities in which it operates.
Question: I keep hearing people talking about SEO local packs. What are those and why do they matter?
Answer: According to Google, the bulk of the clicks generated for local business come from the Google Maps pack, which consists of the top three listings in your geographic area and makes for around 40% of all clicks. Compare the results from the local pack signals with organic listings which are responsible for about 30% of all clicks and a Google ad at the top of the page, which accounts for about 10% of all clicks. If you have all three of these things in local packs, you're beyond the pack and in a position to control up to ~93% of all clicks for a given local keyword because of the above-the-fold placement, setting your business apart from others in your community and allowing you to broaden your reach. As voice searches become more prominently used, the use of local keyword research to find out what people in your area are looking for becomes even more crucial, as well as SEO tools like Moz's local SEO evaluation tool, which can help you evaluate your business's performance relative to others in your niche.
The key SEO ranking factor that is the maps pack results can be broken down into three critical elements that work together in sync. These are:
1. Customer reviews: Love them or hate them, check Yelp! religiously or avoid it like the plague, customer reviews and mentions on search engines and social media are the lifeblood of modern business. Your overall rating and reviews have a huge impact on your apparent customer loyalty and thus your position in the map pack, which is why we're placing such a heavy emphasis on the need for local organic review acquisition. In addition, knowing what reviewers are saying about your company gives you the opportunity to interact with your local customers on another level and defend yourself from false, unrealistic, or unreasonable reviews.
2. Your Google My Business listing: Many businesses forget or ignore their GMB listings, thinking it doesn't really matter. But local businesses that ignore, especially with the mobile SEO market so heavily prioritized by major search engines. If your GMB is up to date with the most current phone number, physical address, website, and other information such as business hours and of course COVID-19 restrictions, this part's a breeze. A good meta description of your business will put you ahead of the pack easily!
3. Location information and local citations: If you opened a new location, be sure to claim it on Google My Business and keep it up to date. If you get a shout-out in the local news or from a website for a charitable event, make sure to mention it. You should make sure you've optimized your website for local search, that your business's locations are easily found anywhere in the landing pages and that your on-page SEO includes titles tags that tell the world you're open and ready for business. Your off-page SEO signals and meta descriptions should include a schema markup that tells Google and other search engine crawler bots that your business is open, active, and looking for customers who need what you have to offer!
However, it's important to remember that ranking in the Maps pack is only the first step in your campaign. You also need to create local content that establishes you have the solutions your customers demand, allowing you to earn new and better business and keep valuable clients happier, longer.
Question: Does having Yelp! reviews help local SEO management? –Shaniqua, Miami, FL
Answer: No definitive guide to SEO would be complete without discussing the role of review sites like Yelp! and Google Reviews in your local search results. To be honest, Yelp! reviews are both a blessing and a curse for your local SEO. Good Yelp! reviews are amazing for helping boost your footprint and your online reputation, and Google algorithms do rely on them to some small degree when presenting your business to searchers. This is because of Yelp! reviews demonstrate a business is actually active and, well, conducting business, which is a key signal Google looks for. However, mediocre or poor reviews can damage your reputation, drag your rating down and ultimately cause more problems for your business. It takes 5-10 good reviews to counteract one bad review, and the more bad reviews you have, the harder you have to work to manage your reputation. While this shouldn't scare you off having a Yelp! listing, it does mean you'll want to take extra care and pay extra attention to what your customers are saying. But then, the same holds true of Google and Angie's List reviews or for that matter any other venue for reviews. By keeping up with your local online reputation, you can avoid awkward problems like damaging or fake reviews.
Question: Does local search engine optimization really matter? –Brianna, Las Vegas, NV
Answer: For companies like Microsoft, Coca-Cola or Ford, probably not, to be honest. These brands are so ubiquitous that any benefit they might derive from local SEO is negligible at best, and frankly, multinational enterprise brands will usually do better throwing up a Facebook ad than worrying about local SEO. However, for small businesses with a local emphasis, such as a chain of bakeries that only operates in one city or state, local SEO can be a matter of life or death, and ignoring it is the #1 most costly mistake we see across industries. Especially in fields with a lot of competition in a given area, such as construction, the restaurant business, and dentistry, local SEO is a powerful tool that helps your business connect with potential clients and customers. If you're running a small or medium-sized business, the importance of local SEO cannot be overstated, particularly if your business has a brick-and-mortar physical presence. After all, if customers can't find you, why would they buy from you?
Question: This all seems pretty confusing and complicated for a beginner's guide. Why should I care about local SEO when word-of-mouth advertising works just fine for my business? –Art, Arlington, VA
Answer: The short answer is, if you don't care about local SEO, your competitors and other area businesses DO! Every day their digital footprint eclipses your own, they dominate the entire local business listings ecosystem in which you operate. The purpose of this guide isn't to make you an expert in local search engine optimization overnight, and we would never make such an egregious claim. It takes years and aggressive ongoing research and study to learn SEO as it's done today. Modern SEO best practices and rules bear almost no resemblance to how SEO was conducted 20, 10 or even 5 years ago. However, by learning how these key local home signals work together to get your business noticed in the local search algorithm, we're presenting you with some more free, quick, actionable steps you can take yourself to boost your local ranking and stretch your local marketing dollar farther. Especially if your small business has multiple locations in more than one neighborhood or city, optimizing your SEO with things you can do in five or ten minutes from your office or even your mobile device only makes sense for smarter marketing to raise your local profile and attract new customers to the right place—your storefront!
Question: What are voice searches and why do they matter? –Adrienne, Sunnyside, OR
Answer: Voice searches are used by millions of people every day, and they work more or less the same way as "written" search queries. The AI listens to the request and then searches for signals from various sources to determine the searcher's intent.
If you've ever asked Siri, Cortana, Alexa or Bixby to play you a song, find you a restaurant or locate a gas station, you've used voice searching on different search engines.
Looking for a song uses "organic intent," where the searcher wants to hear something very specific. For example, if a searcher is looking for "I Drove All Night" by Roy Orbison, they might not be happy if they get the Cyndi Lauper or Celine Dion versions instead. To get around this problem, AI engineers will be focusing much more on behavioral targeting in Google's new and forthcoming algorithms, allowing AI systems to be more flexible and deliver better results for a specific searcher. When searchers specify a particular store, item, or service in their area, such as "ice cream shops near me," this is known as "local intent." As AI assistant technology and personality evolves, it will be more able to tell if the query's local or more generalized.
As more homes and businesses become connected to smart home automation software and AI assistants, small businesses will need to be savvier about how voice search works so that they can stay competitive. The good news is, it's relatively easy to optimize your content in a way that works across channels
Question: How does hreflang work with local search marketing? –Estrella, Salt Lake City, UT
Answer: "Hreflang" is a special attribute that your webmaster should include in your site's metadata which tells Google what languages your website uses and allows users to find the appropriate pages. It's a portmanteau term that derives from "href," short for "Hypertext Reference," and "language." For monolingual websites, this isn't typically an issue, especially for sites that only use English. However, let's say your website has landing pages optimized for more localized content in the US and UK English, Deutsch, Español, Français, Português, and Russkiy. In this case, the hreflang attribute would be important for localizing content because native speakers of those languages would be looking for and directed by local SERPs to the pages written in their language and the relevant location business which can best help them. This can be a powerful signal which helps multilingual users find your company.
If you cater to a multilingual clientele, you will definitely want hreflang tags where appropriate to boost your local SEO!
Another important factor here is whether your site has CCTLDs. This stands for "Country Code Top-Level Domain." This is a code that indicates where the website is registered, such as ".us" for the United States, ".uk" for the United Kingdom, ".ca" for Canada, ".de" for Deutschland (Germany), and so on. International companies like Amazon and Netflix use CCTLDs as a matter of course. If your website operates in different countries, you'll need the CCTLDs for the countries plus hreflang attributes to make sure customers in those countries can find you!
Question: How does Google know what local searchers are really after? –Carlene, Boise, ID
Answer: Like almost all search engine service providers, Google keeps tabs on five things: what searchers look for, when they look for it, what devices they use to look for it, where they're looking and how they phrase their searches. If you go to your website's dashboard, you can see the apps, links and search strings that bring visitors to your site. Google and other providers use SEO audits to work out what information or results searchers consider to be of the highest value and then develop the next iteration of their complete guide to local SEO best practices based on this information. Traffic always begets traffic, so it only makes sense that if you're already ranking high in Google searches, the more people who visit your well-optimized site, the more people are going to visit your site and the higher you're likely to rank!
Question: Can I download Google's complete guide to local SEO best practices? –Jean, Searchlight, NV
Answer: Not as such, no. The first reason for this is because, like any other large company, Google is very protective of its intellectual property, such as its processes and how they function. The second reason is to prevent gaming of the system by bad actors who just want to pull in as many "pigeons" as they possibly can, on the theory that having a million visitors with a 1% sell rate is better than having 100,000 visitors with a 5% sell rate. Much of what SEO consultants know about how Google's algorithms operate on a practical basis has been worked out through trial and error, empirical observation and the snippets of information Google posts. A lot of webinar time and a great deal of academy-level virtual ink has been spilled trying to figure out what the latest changes to Google's algorithms might impact on the SEO and end user sides—but ultimately, only time and an experienced SEO agency like Online Advantages can truly tell!
Question: If you could highlight just one actionable thing that I can do to rank better in SERPs, what would it be and why? –David, Lake in the Hills, Illinois
Answer: Assuming your GBP listing is up to date with the most current information about your business, the next approach point would be to create local content that has a hyperlocal focus (e.g. a specific neighborhood, community, or area of town) and targets crucial customer consumer interests in that area. For example, creating daily articles about local businesses and brands that you work or partner with to join forces and poolresources males a great, easy way of creating consumer interest in local searches, as well as encouraging them to consider the ecosystem of brands you name over competitors when they're looking to convert to a new supplier or make changes in who they buy from.
A few basic examples of features you could include in these articles to boost maximum local search engine optimization exposure include information about nonprofit program events and initiatives, the latest news about brick-and-mortar locations, stories from the local community, and more.
If you and the businesses in your search ecosystem all agree to write up a shared series of articles about each other, you should all be able to enjoy a bump in SERP rankings and stay a step ahead of your competition. For example, if you run a community theatre and the bakery across the street caters your Opening Night shows, why not do a story exchange in which you give them a shout out and they promote you as well? If both businesses backlink to each other, this can help with earning a higher ranking for each, because as the search engines crawl both sites, they'll find the citation on each website and include them in the directory. This, in turn, can help you grow your business and give the businesses you follow highly focused traffic as well.
However, if you go this route for local link building and local search engine marketing, you should keep the following basics, guidelines, and SEO best practices in mind.
No duplicate content! You might be tempted to just post copypasta and call it a day so you can focus on business. This is a very, VERY BAD IDEA because only one iteration of a given piece of content will be indexed by aggregators and search engine algorithm crawlbots; the others will be flagged as duplicates. Rather than growing your business and sharing the growth you enjoy with others in your community, you're likely going to find yourself losing search rankings terrain in a way you may not be able to get back.
Your article contents need to be entirely original every time. Every guide to local search engine marketing stresses the importance of this. If you and your circle prioritize original content backed by solid keyword research and internal and external linking processes, you'll quickly raise your businesses' rankings and pack results by increasing your relevance and visibility to searchers across different sectors.
Be sure you and your circle are targeting your content to take advantage of local search algorithm behavior. Well written content that's otherwise relevant and helpful to someone in the Chicago suburbs may not be what people in the Seattle region want or need, unless maybe they're traveling to the Windy City this week! It's important to stay on topic and keep your content relevant to and focused toward your town and the trends that matter to the people who live there.
But you can do this by yourself and still be successful if you don't have another business you can trade content with. As long as you're careful to create well-researched, targeted content with good use of key terms and search phrases, it's not hard to earn a higher ranking and make local SEO work for you. Doing it yourself means you don't mind putting in some hard work and some trial and error for the opportunity to increase your local search ranking. If you follow this guide to local SEO, you should be able to implement these ideas and use these tips without too much trouble. If you really want to win a higher ranking, though, this article is only a starting point. We hope you'll consider engaging the services of SEO agencies that have the tools, understanding, and skills to refine your message and earn you the influence and local SEO marketing success your company deserves!
Question: How can I verify my local search marketing is optimized according to the latest best practice guides? –Pradish, Columbus, OH
Answer: One easy way to start to explore how your current content is working is to go on the web and look at your GMB/GBP and other online presence, such as what a searcher would see on Twitter or other social media sites, as a member of the general public. This allows you to get an idea of how the descriptions, links, hreflang, and other public-facing parts of your online presence are working in practice. If your location business is showing up above the fold, that is to say in the first 3-5 results on Google and/or in the Map Pack, you've probably done a great job optimizing your presence both for Google and to other search engines. Also, looking up your own information via informal channels gives you an idea of what people who visit your site and social media see and how you're presenting yourself online to these people.
But what if your local SEO marketing program isn't getting the results you expected? Then it's time to use your toolkit to find out why.
It's entirely possible that you've done everything you can to optimize your content and make sure your local presence is on point, but the search engines just rolled out another algorithm update and it's shaking up results on the surface. There is a limit to what you can do in these cases, so it's best to think long-term, hope for the best, and see where you're at two to five weeks after the update. This doesn't mean you should sleep on making improvements in the meantime, though! It might just mean that once the algorithm update shakes out, you'll find you're in a strong position versus your competition and the rankings the old algorithm iteration gave you, maybe stronger than you realize.
But what if that's not the case? If it's not, then it's also time to take a long, hard look at the premises from which your local search engine optimization program are working.
Let's be honest: selling stuff is the goal of local search engine optimization. "Stuff" in this case could mean services, goods, ideas, or concepts. But before you can sell "stuff," you first need to sell your "story" to anyone who walks in, whether they're coming from the street or from the web. In this case, your story is your brand and everything about it that might inspire a customer to buy from you, such as your location, your PDF newsletter, your podcasts and webinars, your Facebook and Twitter feed, or the information on your site. If your story isn't constructed in such a way that your ideal customer can find you, it's going to impose an absolute upper limit on how likely you are to be able to sell your story to the people who will then be on board buy your goods and services.
Maybe you're not using the right mix of appropriate term keywords and search strings in your copy. Maybe you're turning to Moz when you need to be thinking more about how to make an interesting and compelling narrative. Maybe you're going the other direction and not bringing the narrative down to a level where it coincides with your ideal customer's needs. Maybe you need to double down on local—instead of a given metro area, like Columbus, take it down to the suburbs or specific neighborhoods, i.e. Downtown versus Easton versus Short North Arts District, or Granville versus Dublin versus Hilliard.
If all that looks good and your local SEO still isn't performing the way you hoped, then it's time to schedule a consultation with Online Advantages.
We can see what you and your competitors are doing, what's working, and what's not, so you can draft an action strategy that gets you the results you need and want with less guesswork and more revenue from your internet marketing!
Question: So how does Google's local search-engine optimization determine the popularity of particular pages on business? –Meridian, Seattle, WA
Answer: Exactly how Google algorithms work at analyzing local search optimization has become a matter of much debate within the marketer search ecosystem. Often Google's own help center guides contradict the results derived from sources and SEO tools such as dashboard-derived data observed "in the wild." In general, SEO marketing involves a certain degree of detective work to figure out how search engines' specific search algorithm setups work to influence the results of searches, so marketers can work out and refine the steps required to make a given website perform better within that framework.
Oftentimes, the specifics of how a given algorithm or update function only become clear in retrospect. For example, Panda and Penguin, two of Google's best-known and most-feared algorithm deployments, quickly became infamous for their punitive approach to search engine rankings. In these cases, the algorithms raised up some sites by tanking other ones. More recent iterations, such as the May 2022 Core Update, take a more positive approach by rewarding higher-performing sites and not deliberately setting out to reduce the rankings of lower-performing sites—they did that all on their own!
For best results, as we've mentioned before, the first step is and should always be to make sure your GBP and local business information are kept up to date, ideally through a weekly audit so you can get in front of inaccurate or erroneous information quickly. The next step is to consistently provide great content that engages, entertains, and educates your customer base. Finally, making sure you engage with customers through all your social media and online channels can help make a huge difference in keeping your search engine rankings higher.
Of course, you could easily make a career just out of managing all the moving parts of your local SEO program. And you don't have time for that—you've got an entire business to run! That's why you should contact Online Advantages for hard-hitting, full-service organic and local SEO marketing that will help you get a step ahead of your competition and keep you there.
Question: So how can Online Advantages help my business stay compliant with best SEO practices and get the SEO metrics we need to succeed? –Mark, Orlando, FL
Answer: This is probably the most popular introduction question we get asked!
At Online Advantages, we feel SEO should be as natural and intuitive as using your phone or typing a sentence on your keyboard. We get, after you've read the beginner guide, that it can seem like a lot. To be fair and honest, it is. Besides, people who are growing their business probably don't have time to think about SEO learning and implementation on top of managing payroll, inventory, and the all-important customer relations as they vie for market shares.
That's why Online Advantages is proud to be the all-in-one online and conventional marketing solution geared to the specific needs of small and medium businesses, as well as offering enterprise solutions for larger companies.
Serving clients from the Bay Area to the Outer Banks of North Carolina, Online Advantages works hard to stay in front of current trends to create new avenues to drive client success in the fiercely competitive digital marketplace and to avoid running afoul of search engine algorithms that could derail your online marketing campaign before it ever gets off the ground.
We do this by ensuring we're always familiar with the latest instant SEO metrics like SERP tracking, keyword research, and review efforts, pairing this knowledge with SEO fundamentals. Using these next-generation SEO tools in conjunction with foundational topics like real keywords, SEO analysis tool management, and ongoing site audits to ensure your content is always performing as strongly as it possibly can, we work to help make SEO make sense and let you see all top SEO results so you can better analyze where you stand in your particular industry, location or niche. From fashion to construction and from Florida to Alaska, Online Advantages has the tools, resources, and staff to scale your SEO reach and achieve your business goals. And we achieve all of this by staying agile with fresh insights and new ideas and outlooks that can get nearly anyone to the top of the SERPs.
So how do we do this?
Online Advantages offers an all-in-one suite of powerful SEO solutions, provided by people who care just as much about the success of your business as you do. Some of the tools and services we offer include:
Analysis including powerful backlink data and the most accurate link metrics so you can get a better idea of where your traffic is coming from and how your site is being used
Articles that will establish you as a thought leader and top contributor on digest websites relevant to your industry
Deep dives into the nuts and bolts of your website, including free domain analysis with instant SEO metrics so you can more easily see where you are relative to where you need and want to be
History analysis of your website, so you can see what's worked overtime and what isn't
On-demand webinars and courses to help take the guesswork out of your SEO
Review efforts that encourage customers to leave real, actionable, helpful feedback to you and your company about what you do well and what you could be doing better
Marketing segmentation to allow you to focus on the crucial task of managing your business while we take care of all that SEO stuff, including Mailchimp email marketing
Onboarding made simple, with immediate access to everything we do and constant communication to ensure clarity and commonality of direction
Step by step guides that give you access to powerful tips, tricks, and tactics you can implement in fifteen minutes or less, giving you more time in your day and more reach from down the street to a worldwide audience
Whitepapers that help you showcase your successes and learning curves for future clientele
Google Workshops to help you understand the ins and outs of search engine marketing including social media and media hosting sites like YouTube
And much, much more!
If you've been wondering if your marketing is really taking your business where you want it to go, we at Online Advantages welcome the opportunity to show you how easy and painless it can be to get the online presence, reach and respect your company deserves—for less than you think.
Online Advantages has the proven track record to scale nearly any size company and help you to win the business and revenue you need to stay viable in a fiercely competitive world. From ranking keywords to printed media, Online Advantages is committed to helping your growing business become the healthy, thriving place it should be.
To find out more about local SEO and schedule a free local SEO audit for your business, click here to contact Online Advantages. We will discuss pricing tailed to your specific needs and help you gain the online presence your company deserves!
About us and this blog
We are a digital marketing company with a focus on helping our customers achieve great results across several key areas.
Request a free quote
We offer professional SEO services that help websites increase their organic search score drastically in order to compete for the highest rankings even when it comes to highly competitive keywords.
These days it seems like every so-called "Complete SEO guide" you pick up, and every blog…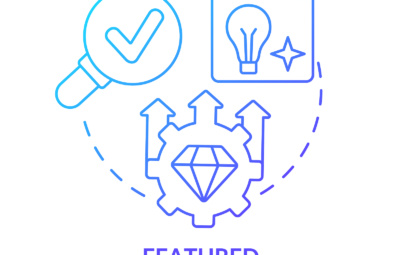 Everyone knows that if you want to attract the most clicks for organic or local targeted…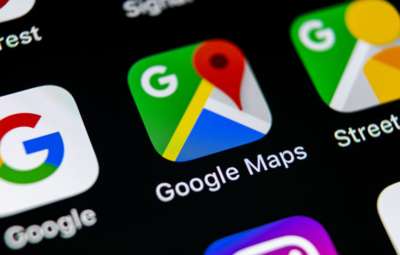 If you're looking for ways to boost your business profile online, you've got a lot of…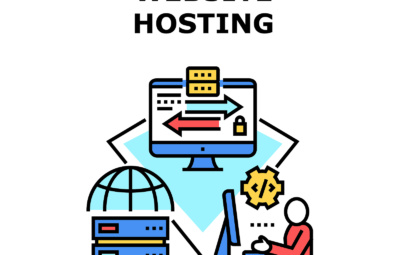 It doesn't matter how perfectly polished your WordPress website's architecture is or how crisp, educational, and…
Any plumbing business owner knows that as a business grows, it no longer only helps to…
Note: Online Advantages reached out to several experts in the field of student loan and financial…
This is a question we at Online Advantages get a lot from business owners who are…
In the never-ending quest for the best SEO score possible, having a great, free search engine…
There are plenty of advertising agencies in Charlotte NC internet marketing—but they're not all created equal.…
Every election cycle, we at Online Advantages tend to get a few emails and calls about…
These days it seems like every so-called "Complete SEO guide" you pick…