As a Business Owner, should I invest in email marketing services or social media
This is a question we at Online Advantages get a lot from business owners who are tired of cart abandonment, unsubscribe issues, and other problems arising from their efforts at marketing automation. An abandoned cart is a cart that's not producing revenue for your business, while unsubscribe issues can lead to very expensive fines and penalties for your company, thanks to laws like the CAN-SPAM Act that prescribe what companies can and cannot do with regard to various classes of emails. Many business owners and marketing professionals would rather just take their chances with social media. Generally, their willingness to choose social media marketing over email marketing is either because they believe these outlets offer more advanced automation features, additional access to their customer base, and a higher capacity for AB tests than emails or because they think they'll see results more quickly by posting on Twitter or tossing up a Facebook Ad than through an email sent to all the company's contacts. But don't count email marketing services out just yet!
Let's take a closer look so that the digital marketing pros at Online Advantages can show you why email is still an important part of your B2B or B2C toolkit.
A well-planned email marketing campaign can broaden your sales funnels, boost ROI and customer retention, and get more qualified inbound leads from all your eCommerce business channels. If you include dynamic content tailored to the needs and interests of your target customer, make the email accessible and usable across platforms and by people with disabilities, and put a little forethought and planning into your campaigns, you can expect to reap huge rewards for your business with relatively little effort on your part. That's the beautiful thing about email marketing, and it's why online marketing agencies around the world like Online Advantages are urging clients to keep an open mind about what seems like "outdated" or "old-fashioned" communication.
What's the upside of email marketing services in 2022?
The fact is that email campaigns and the email marketing platforms that drive them continue to remain a viable choice in the digital marketing realm because they work. About ¾ of all marketers and businesses believe that email is still the best and easiest way to reach potential and existing customers, solidify relationships, and drive greater engagement and revenue in e-commerce spaces. Because you can also personalize emails to the user using automation tools, it adds that special touch that makes the customer feel more like they're dealing with a company that truly cares about them.
Customer retention management, or CRM software, provider HubSpot cites a few surprising statistics from Statista that turn the "Email is dead" argument on its head—and show that advanced email marketing done well is still a viable method for sales funnel development, customer outreach, client retention, and increased ROI. For example, in 2021, four BILLION people with an active email account checked, read, or sent emails on a daily basis. That's roughly half the number of people on the planet; slightly more people than are on social media in total at 3.95 billion; 25% more people than use Facebook Messenger; and almost double the number of active individual users on Facebook, aka Meta, gets each month. By 2027, the number of email users is expected to increase to around 4.5 billion, according to HubSpot/Statista, while Kinsta says we can expect roughly 4.46 users by 2024!
Knowing the number of users is great—but what does that have to do with marketing emails?
In 2020, the global email-based eCommerce market achieved a value of around $7.5 billion. That may not sound like much, but as the number of email users grows from 4 billion now to 4.6 billion then, the revenue from eCommerce business-based emails is projected to more than double, reaching nearly $18 billion by 2027. This means a 15% increase in users leads to about an added 133% increase in revenues. HubSpot CRM says that email generates $42 for each dollar of marketing spend—a shocking 4200% ROI. In short, based on these projections, knowing the number of users means having a benchmark for how much bigger a slice of the internet marketing pie your company could and should be getting!
But aren't automated email campaigns and autopilot lead generation bad?
Anything done badly is unlikely to be good, and even the most advanced automation features can't save poorly executed email templates and bland content that don't provoke real interest in or deliver real value to the end-user. Some common errors we at Online Advantages have seen include:
People try to use their personal Gmail accounts, which only allow you to send emails to up to 25 people at a time and 500 emails a day total (Note: There are workarounds for this, but most of them are more time-consuming than the average user is going to want to deal with).
People sign up for popular email marketing services like ActiveCampaign, ConvertKit, GetResponse, MailChimp, MailerLite, MooSend, OmniSend, or SendInBlue, but they don't realize that they've paid for a more affordable "pay-as-you-go" option rather than plans that allow users to send emails to more people at one time. Then they run up against their budget limit too early in the campaign, or don't get the clickthrough and engagement they expected, and think email is the problem.
People don't fully invest in email marketing and utilize all the available features their CRM allows for, leaving opportunities for misunderstanding, missed sales, and worst of all, missed chances at customer retention.
At Online Advantages, we understand the importance email continues to have in reaching, retaining, and recapturing customers.
We provide multifaceted digital marketing strategies and campaigns that allow you to take control of your internet advertising budget and stretch more ROI from your money. By working on email, social media, and website-based initiatives at the same time, we can help your company produce a smart, professional-looking, well-executed marketing plan that really speaks to your customers and puts your company's best attributes front and center—where they belong!
Social media marketing and email-driven campaigns both have their place, and using them in tandem is likely to get you far better outcomes and greater ROI than either one alone.
To find out more about how Online Advantages can help your company create an email campaign that really delivers for you and your customers, click here for a complimentary website analysis and SEO audit. And to learn more about why email marketing is still a smart investment for any small business or enterprise corporation, keep reading for Online Advantages' answers to email marketing services questions from business owners just like you!
Frequently Asked Questions about Email Marketing Services
Online Advantages takes care of all that internet marketing stuff so you and your staff can focus on delivering the great services, products, and user experience your customers expect and deserve!
Question: Why are email marketing services important in 2022? –Brittney, Charlotte, NC
Answer: Email marketing is still one of the easiest, fastest, and most lucrative ways to reach a lot of customers at one time. According to SproutSocial.com, social media marketing is the most popular marketing channel, followed by search engine marketing, and then email marketing. All of these channels have their strengths and weakness, and it's always a good idea to pro-con your digital marketing campaign channels so you can get the absolute most from every dollar you invest. Let's drill down into this a bit.
Social media marketing: "I saw that on Facebook!" "What's this link on Twitter?' "Oh, XYZCorp has a new TikTok up!" All of these are perfectly valid, and a lot of marketing engagement does come from these channels. However, social media marketing relies heavily on sharing, word of mouth, backlinking, and people actually talking about what they're seeing in order to be truly effective. More importantly, if your target audience isn't online when you post something new, there's a very good chance they won't see it at all—or may see it when it's too late!
Search engine marketing: "Siri/Alexa/Bixby, show me the best cupcake bakery near me." Search engines are wonderful for direct marketing, because they position your company in front of customers when you need them the most. Google is by far the most popular, partly because they deliver the most consistently good results and a superior user experience, partly because they're simply better at monetizing search ads through Google Ads. The drawback is, if you're not thinking about the "right" things when you search, the engine you use won't know to show it—and you may well miss a sale you didn't need to lose!
Email marketing: "Dear Joan, I wanted to let you know XYZCorp is running a special on the yellow widgets you bought for your craft project last Mother's Day. Click here to receive a bonus discount link, as our way of thanking you for being a loyal customer." Email has the benefit of that personal touch that helps boost positive sentiment toward your company. You have more room to talk, can tailor the language and approach to the exact customer base you're trying to reach, and can give more information than a 260-character Tweet or a 300-word Facebook description. But emails are easier to ignore if your customers aren't looking for them, need to be accessible to as broad a customer base as possible, and must comply with some extra regulatory layers that social media and search engine marketing don't.
Again, this is not to say that any marketing channel, including email, is "bad" or worse than the others.
It's not to say that any given marketing channel doesn't have the potential to get your business the sales and revenue you need. By spelling out the pros and cons of each channel, hopefully, you can see where the strengths and weaknesses of your existing marketing plan lie, so you can take proactive steps to correct them and provide more coverage and a wider sales funnel!
Question: What are the best email marketing platforms? –Wyatt, Mesa, AZ
Answer: Everyone has their own idea of what "the best" means. Some people really like HubSpot CRM, while others swear by MailChimp, for example. At Online Advantages, we have found that just about every email solution has its benefits and downsides. Some issues you'll want to consider when choosing your email automation marketing platform include:
How many people do I need to reach? If your chosen providers' top plans only allow you to send 1,000 emails at a time, and you have a contact list of 100,000 people, this may not be a good investment.
How easy is it to customize, automate, amend, and cancel email campaigns when I need or want to? If you're a seasoned professional at drafting emails, creating custom subject line information, establishing cross-platform and disabled accessibility, this might not be as much of a factor in your decision. But if you're a beginner, you'll probably want to look for email marketing companies that make setting up your campaign as easy as possible, such as those featuring drag-and-drop editor functionality.
How much do I have to spend? Some of the bigger companies that service email marketing's needs have plans for any size business, from the mom-and-pop on the corner to major corporations like Ford and Pepsi. The issue is, just because they have a plan that allows you to reach every email user on the globe every week doesn't mean it's going to be within your budget. Being realistic about your goals and objectives is a key part of using email marketing efficiently.
Online Advantages offers full-service email campaign setup, content creation, and implementation, making it easier, more efficient, and more affordable to reach your customers without the headaches and hassles of setting up your own campaign. Click here to find out more!
Question: How can email marketing services help me increase customer engagement? –Cheryl, San Jose, CA
Answer: Marketing emails are great because you have more space and word count to create the ideal message for your target customer. Some people want to hear about your company's news, such as charitable events or new social wellbeing initiatives. Some people just want to know when the next markdown on wrenches or vape products is coming. Some people want a mix of information, plus perhaps a special discount link or personalized coupon code for a certain amount off their purchase for giving your message their time. Because you can customize and personalize your email before you send it, you have a lot more flexibility and room to really engage with your customers on a personal level, allowing you to start a conversation and inviting them to join in. Best of all, you can give them access to your other marketing channels, so you have more ways and options to turn an uninterested bystander into a loyal brand ambassador!
Question: Doesn't CAN-SPAM say you can't send advertising emails anymore? –Jason, Austin, TX
Answer: If that was the case, spam boxes the world over would be largely empty! CAN-SPAM was conceived and intended to fight back against the abuse of email access by shady companies, faux Nigerian princes, and businesses that flooded customers' inboxes with unwanted communications. As such, CAN-SPAM spells out exactly what companies and individuals can and cannot do in a marketing email, gives a definition of what constitutes a marketing or advertising email, and the difference between a straight-up marketing email and a transactional email or relationship email, which are governed under different rules.
For example, a transactional email is exempt from CAN-SPAM because it refers to a purchase that is either in progress or already made. Emails including receipts, end-user surveys about purchased goods or services, and similar messages don't fall under the CAN-SPAM definition of a spam email. Likewise, an email reaching out to a long-absent or silent customer, even if it includes a discount code or promotional link, is often considered a relationship email rather than a marketing email because it is intended primarily to bolster the customer relationship and drive engagement, rather than net a sale.
CAN-SPAM is relatively easy to navigate, with a certain amount of care and caution. But engaging a skilled, experienced email marketing agency like Online Advantages to help your company reach out to customers can help you, your customers, and the general public prevent spam emails and make sure you only deliver high-quality, high-value communications your contacts list will want to open!
Question: I love the personal feel of using email to reach out to my customers, but lately I'm not getting the engagement I'd prefer. Am I doing something wrong? –Sindy, Ft. Lauderdale, FL
Answer: Not necessarily. According to Kinsta, about 18-22% of all marketing emails are opened, depending upon the platform you choose. However, out of that number, the clickthrough rate is about 1-3%–and only about 1% lead to a sale. But when you figure that the average email has an ROI of 4200%, those are pretty good odds. If you want to increase your engagement, here are two things you can try:
Make sure your email looks, reads, and performs well on tablets, PCs, and smart phones. A poorly designed email is likely to lose you customer engagement quickly, since 42% of all email opens happen on portable mobile devices.
Make sure you're checking off all the accessibility criteria. If your email isn't designed with the visually or hearing impaired in mind, you could easily lose a customer, not because your company is being intentionally ableist or ignoring the special needs of disabled people, but because they simply may not be able to completely access the message you're trying to send.
Of course, there's an even easier way: Let Online Advantages create an email marketing campaign that will get you the results you need, in less time and for less money than you might expect. Click here to contact Online Advantages and let us show you how easy and affordable it can be to let us take care of all that internet marketing stuff, while you, your employees, and your company direct your energy to giving your customers the terrific results you promised them!
About us and this blog
We are a digital marketing company with a focus on helping our customers achieve great results across several key areas.
Request a free quote
We offer professional SEO services that help websites increase their organic search score drastically in order to compete for the highest rankings even when it comes to highly competitive keywords.
These days it seems like every so-called "Complete SEO guide" you pick up, and every blog…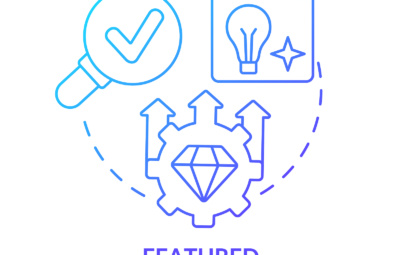 Everyone knows that if you want to attract the most clicks for organic or local targeted…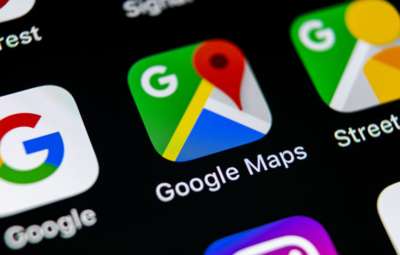 If you're looking for ways to boost your business profile online, you've got a lot of…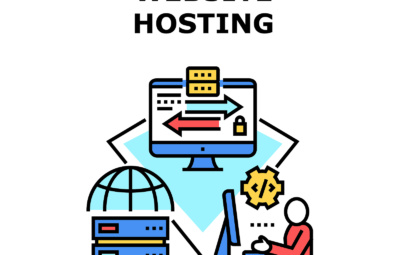 It doesn't matter how perfectly polished your WordPress website's architecture is or how crisp, educational, and…
Any plumbing business owner knows that as a business grows, it no longer only helps to…
Note: Online Advantages reached out to several experts in the field of student loan and financial…
Welcome back, everyone! In our ongoing SEO education academy series, we decided now is a great…
In the never-ending quest for the best SEO score possible, having a great, free search engine…
There are plenty of advertising agencies in Charlotte NC internet marketing—but they're not all created equal.…
Every election cycle, we at Online Advantages tend to get a few emails and calls about…
These days it seems like every so-called "Complete SEO guide" you pick…