Student Loan Forgiveness Does it Exist?

Note: Online Advantages reached out to several experts in the field of student loan and financial advising for their perspectives, and will update this article with the latest comments as and when we receive responses. Be sure to keep checking back for updates!
Federal student aid debt has become one of the greatest political and social flashpoints of the past decade, with calls to forgive student loans entirely up to a specified cap assailing the federal government from all sides. With the American Rescue Plan's provisions for temporary student loan repayment suspension for federal student loan borrowers impacted by the COVID-19 pandemic and the consequent downturn in the American economy set to expire in August of 2022, and no concrete word from the Biden administration about whether borrowers can expect student loan forgiveness in the form of having some or any of their student loan debt canceled, interest in avenues for federal student debt relief or outright student loan forgiveness has skyrocketed.
However, the path to federal student loan forgiveness is, ironically, not a forgiving one.
Repayment programs which would nominally make borrowers eligible for forgiveness on an automatic basis after meeting the Byzantine requirements to earn repayment credit are often mishandled or misrepresented by loan servicers. These programs depend heavily on the types of loan borrowers accept, which are often a mix of federal direct loans and private loans, and normally require borrowers to be enrolled on an "opt-in" basis rather than automatically.
They also require a certain amount of time in a specified profession, such as programs for public service workers or the teacher loan forgiveness program, or a qualifying event or situation such as the onset of conditions with total and permanent disabilities, to be eligible. Many of these leaving borrowers believing they are making headway toward getting their student loans discharged only to find out at the end that they're still on the hook.
These failures and faults in the education loans system have been well-publicized. While student loan forgiveness is available, the avenues to achieve it and the requirements to even qualify so stringent that it understandably seems to most borrowers to be as fanciful as unicorns, the Loch Ness Monster or Bigfoot.
Like nearly every company out there, Online Advantages' management and staff is well-acquainted with the impact of student loan debt on borrowers on the personal and broader societal level.
As the pros and cons of student loan forgiveness have become such a pressing issue from Main Street to Wall Street to the Oval Office, we feel it's in the public interest to do our own deep dive into the mechanics of student loan debt and the available mechanisms to forgive it.
More to the point, we are interested to start a discussion with professionals in the realm of student loan forgiveness; former borrowers who have benefited from programs which help discharge student debt; and borrowers who can benefit from the assistance of these professionals.
Let's take a closer look at the realities and hard numbers behind the current state of student loan forgiveness in America!
Student Loan Debt by the Numbers
For roughly 43.4 to 46 million American student loan borrowers, the stakes for finding and utilizing avenues for student loan forgiveness couldn't be higher. As of 2021, observers estimate student loan debt in the US is at a crushing all-time high, with figures ranging from $1.6 trillion according to NerdWallet to around $1.75 trillion as stated by StudentLoanHero.Com. 11.1% of these borrowers found themselves unable to make their loan payments, more than 90 days delinquent or defaulted on their loans either before or during the pandemic. Many of the temporary expanded eligibility criteria for student loan forgiveness programs featured in the American Rescue Plan are scheduled to end in 2025. More immediate relief benefits for borrowers, such as a freeze on loan balance interest accrual and debt collection activity against borrowers in default, are slated to sunset in May unless extended by executive order.
Student Loan Forgiveness Is Real. Sort Of.
The May deadline carries with it an explicit expectation that student loan repayment plans for both direct loan borrowers and those working with private loan servicers will resume automatically. For many borrowers still reeling from the effects of the economic upheaval of the pandemic, adding a student loan payment to already cash-strapped Americans seems all but certain to plunge even more Americans into delinquency or default, damaging individual credit scoring and causing ripple effects of increased economic havoc across the US economy and a wide swath of industrial sectors. Applications for student loan refinance, loan forgiveness, and repayment programs have reached all-time highs as financially unstable borrowers scramble to insulate themselves, their households and their depleted bank accounts from the Department of Education's long arm by any legal means they can.
But federal student loan forgiveness program acceptance numbers paint a bleak picture for the vast majority of borrowers.
In June 2021, Forbes reported that the Public Service Loan Forgiveness (PSLF) program, one of the Education Department's flagship loan discharge programs, had received a record-shattering 2 million applications in roughly six months from November 9th, 2020 through April 30th, 2021. Of this number, only around 34,000 applications were approved—a 98% refusal rate. The reasons for this ludicrously low number are not entirely clear, but three factors appear to have at least some bearing on the abysmal acceptance rates.
First, public service workers have to be on the job in a qualifying position for a set amount of time to qualify for forgiveness under this program.
Second, only certain types of loan, like Stafford loans, Perkins loans and direct federal loans are eligible for discharge, leaving teachers, nurses, police officers and other first responders at the mercy of private loan servicers who have a vested interest in steering them away from options for loan discharge and no incentive or corporate budget to provide the kind of in-depth counseling that would ensure prospective students understand where their student loan payment goes and the difference between qualified payments which would get them closer to loan forgiveness and payments that do nothing to move the needle or help reduce their debt.
Third and perhaps worst of all, the requirements to qualify for this program change frequently and apparently on a whim, meaning someone who started in the program under one set of qualifying clauses may find themselves ineligible later—with no recourse or option but to keep paying, even if it takes them into retirement or beyond.
Another possibility for student loan forgiveness is the "totally and permanently disabled" program, which works in tandem with Social Security to secure permanent disability discharges for those who qualify. The obvious problem with obtaining a student loan debt discharge or cancellation of this kind is the difficulty of qualifying for Social Security disability benefits in the first place, compounded by the fact that the Department of Education must sign off on the disability as sufficient to warrant a discharge. Much like bankruptcy, which is theoretically a way out of student loan debt, the Education Department places such applications under a microscope and labors to find any possible way to "prove" an applicant does not qualify—even going to some fairly outrageous lengths and contortions of legal language to force the applicant into loan consolidation and repayment options which may be completely out of reach for them financially.
Obviously, there's a lot more to this, which we will delve into more as this content develops. In the meantime, these two types of loan discharge avenues and the dismal facts and figures concerning them indicates that an ill-informed customer pool coupled with failures of policy and legislation in tandem with the involvement of private loan companies and institutions of higher education in creating these policies to start with are the biggest obstacles which must be overcome to create a more equitable path to student loan debt freedom for all Americans.
What's the White House saying about continuing educational loan assistance?
One of the biggest hot-button issues of the 2020 Presidential election was student loan forgiveness under executive action, if necessary. While incumbent President Donald Trump dismissed the idea out of hand, Democratic nominee Joe Biden made the national conversation on student loan forgiveness a cornerstone issue of his campaign–a cornerstone that ended up serving as a key launchpad to usher Biden into the White House at the behest of disillusioned voters laboring under the burden of student loan debt. This included students whose loans and interest had ballooned beyond the ability of their salaries to comfortably pay amid a largely stagnant economy, or who had been promised they could expect their student loans forgiven after achieving certain eligibility criteria and payment milestones, only to learn that the loan language does not permit for loan discharge without jumping through yet more hoops or more years of student loan repayment.
But once in office, the White House began to reverse course on its rhetoric regarding student loan discharge.
As of the time of writing, the Biden administration has had a legal brief circulating among its members authored by the Department of Education, at the behest of President Biden. The contents of this brief, which details a number of strategies Biden might be able to exercise to forgive student loans through Congressional or executive action, remain under strictest secrecy. Publicly, Biden has said that while he will consider avenues through which the Oval Office can assist to have an individual student loan forgiven up to $10,000, a higher amount, such as the $50,000 broad-based forgiving strategy advocated by Congressional and Senate Democratic leaders, is off the table.
Meanwhile, Senate Republicans have introduced a bill to cut any lingering threads of student loan forgiveness hope through direct Presidential action, including further student loan payment extensions flowing from the White House after the current one, which ends at the end of August 2022.
While the bill seems unlikely to pass due to a Democratic majority across the executive and legislative Branches, it sends a strong message that forgiving student loan payments under any but existing repayment plans and credit rehabilitation programs will not be countenanced by the GOP. The Republican party line further argues that taxpayer funds should not be used in defense of student loan borrowers, on the premise that it is the student's responsibility to know what loans they have taken out and the payment standards for each, what they will be able to afford to pay after graduation, and to make financial choices accordingly as part of selecting their career path. It's their credit report, the logic goes, and therefore it's their problem.
However, this logic doesn't hold up to close scrutiny when we consider that loan programs such as FFEL and the Perkins loan program, which were sundowned in 2010 and 2017 respectively, had different requirements to be eligible to consolidate, refinance, or qualify for student and teacher loan forgiveness. Every time a program changes or ends, the requirements for repayment and the applicable tips for students change as well. Advice as to what counts as part of their repayment strategy might be vastly different for someone working in software technologies than in teaching.
While publications like Forbes and organizations such as the Student Debt Crisis Center struggle to keep up with the ever-shifting political landscape and its impact on what student borrowers can expect now and in the future, holding out for student loan forgiveness does not seem like a practical strategy. For these borrowers, the current waiver on student loan repayment may be the best, and only, relief they can expect from the highest levels of the US government.
We Want Your Input on Student Loan Forgiveness
With all this in mind, we want to hear from you about your experiences with student loan forgiveness. Are you a professional financial advisor, CPA or attorney who helps borrowers navigate federal student aid's complexities? Are you a previous borrower who has benefited from student loan forgiveness and is willing to discuss your experience? Are you a current student loan debt holder who has been turned down for loan forgiveness?
As we receive your input and responses, we will open more lines of inquiry and research—but we can't do it without you. We at Online Advantages hope by doing this interactive content, we can help facilitate a new day and fresh hope for student loan forgiveness applicants across the country—and create partnerships between professionals and borrowers to help more people break the cycle of federal student loan debt!
About us and this blog
We are a digital marketing company with a focus on helping our customers achieve great results across several key areas.
Request a free quote
We offer professional SEO services that help websites increase their organic search score drastically in order to compete for the highest rankings even when it comes to highly competitive keywords.
These days it seems like every so-called "Complete SEO guide" you pick up, and every blog…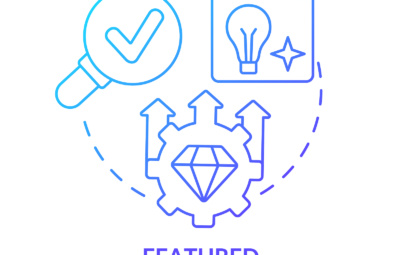 Everyone knows that if you want to attract the most clicks for organic or local targeted…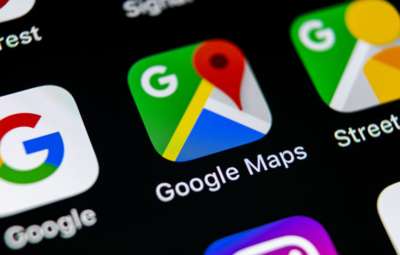 If you're looking for ways to boost your business profile online, you've got a lot of…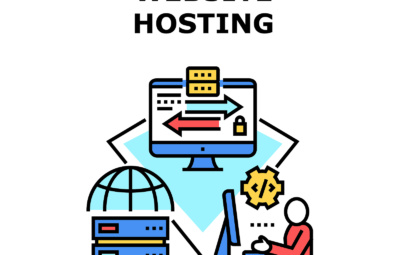 It doesn't matter how perfectly polished your WordPress website's architecture is or how crisp, educational, and…
Any plumbing business owner knows that as a business grows, it no longer only helps to…
This is a question we at Online Advantages get a lot from business owners who are…
Welcome back, everyone! In our ongoing SEO education academy series, we decided now is a great…
In the never-ending quest for the best SEO score possible, having a great, free search engine…
There are plenty of advertising agencies in Charlotte NC internet marketing—but they're not all created equal.…
Every election cycle, we at Online Advantages tend to get a few emails and calls about…
These days it seems like every so-called "Complete SEO guide" you pick…