San Jose INTERNET MARKETING SEO COMPANY
Local San Jose SEO is about bringing customers through your doors.
  Local San Jose SEO increases visibility of your San Jose business by driving your website to the top of local listings. If you have a local business, you need geographically relevant traffic to your site through specifically targeted local rankings that will launch your company to reach the target customer demographic in your market.
(408) 549-9087
San Jose SEO
Online Advantages San Jose SEO  offers a local San Jose SEO search strategy specifically tailored to your location to ensure the right external location signals are sent as well as inbound links, on-page, and social signals, and review signals to Google about the locations most relevant to your business. We use marketing strategies that allow you to build a stronger customer base that allows your business to grow organically.
We put great effort to achieve higher rankings in local search results by regularly checking the traffic source and continuously re-evaluating information for accuracy. We create profiles on popular web and social media platforms, and provide useful information to target audiences.
32,8%
Increase in online transactions
148%
Increase in organic traffic
46%
Increase in mobile traffic
We also ensure that your business appears in local searches not only on desktops, but also on mobile devices and tablets. Our goal is to earn outstanding listings on top of your local traffic competitors.
Online Advantages: Your San Jose Seo/Internet Marketing Resource
Local San Jose SEO gets you real, organic traffic and return on investment for your marketing consultancy dollars!
If your local business doesn't have a digital strategy for creating, boosting and maintaining your online presence baked into its marketing strategy, you're missing out on potential customers. Even worse, you're leaving money on the table for your competitors to grab! 
You've probably heard other business owners or digital marketing agencies in San Jose talk about "SEO," "organic search," "ranking in search results" and "social media marketing." Maybe your advertising agency or app developers have suggested updating your approach to take advantage of the numerous pitfalls and opportunities awaiting in the digital world. But it all sounds either too good to be true or too esoteric to be worth bothering with. After all, you've a business to run! Who has time for all this digital mumbo-jumbo?
Well—if YOU don't, rest assured your competitors DO.
Online Advantages is a different kind of digital agency. We can design and develop a complete content marketing and SEO campaign which will boost your public relations and your organic results both on- and offline, earning your company the attention and market share it deserves! We're proud to have worked with a number of businesses in San Jose to help them craft a bespoke web marketing plan which gets eyes and dollars on you and your company, rather than your competitors. Now we'd like you to experience the Online Advantages difference for yourself! 
What is all this SEO stuff about, anyway? 
SEO touches every part of your business's online presence, from a visitor's first impression of your website to the moment a customer leaves a review of your site—and beyond!
SEO, "search engine optimization," is pronounced "Ess-Eee-Oh." It's the backbone of digital marketing because it covers the keywords and search strings people use to find your business online. Sounds simple, right?
  Over time, people have learned simple keywords are not enough to get your business noticed among the sea of competitors and people trying to ride the popularity of targeted search queries to get noticed ahead of the pack. In the early days of Internet 2.0, search engine optimization company's tactics were largely unrestricted. To get their clients top SEO rankings, they used every trick they could think of, many of which are today frowned upon or outright disavowed by search engines. These tactics included: 
link building schemes where unscrupulous SEO agencies sold link space to and from other websites, regardless of their relevance to the originating site, in order to dupe search engines into believing a website had more traffic and thus more value to visitors than it actually did 

keyword stuffing, where a webpage might be filled up with hundreds of iterations of a keyword in hopes of attracting the attention of search engine "crawler bots," the snippets of code which review sites for inclusion in search results

invisible text, where a wall of text might be integrated into the actual webpage in such a way where the human eye couldn't see it, but crawlers could detect it

text written to be keyword-heavy but not necessarily readable to the human eye or ear
In response to these and other "black hat" and "gray hat" Internet marketing tactics, Silicon Valley's heavy hitters, such as Google, Bing, and Yahoo, began looking for ways to weed out low-quality, low-value sites while rewarding high-quality, high-value sites with top ranking in users' organic searches. Using specialized algorithms, they examined sites for warning signs of poorly constructed or scammy SEO strategies, reducing or outright eliminating such websites. While a few local SEO agencies continue to use these tactics, most have committed themselves to work within the framework of the search engines' algorithms and growing their clients' online presence through outlets like social media ethically and organically over time.
If your San Jose Business wants to be found in San Jose search engine results for the keywords and phrases important to your San Jose business then you need to give search engines a reason to want to include you in their San Jose search results.
Advertising your San Jose business to attract customers can depend on your budget for marketing both paid and organic. Social media marketing can be good marketing channels but that can depend on your industry, what technology you have to offer, and so forth. 
You might question the return on your investment that social media can bring, especially LinkedIn if you're mainly b2b or business to business. 
When it comes to your online presence, selecting the right SEO expert can make the difference between big profits and an expensive public relations problem.
There are plenty of firms which bill themselves as managed service providers, cloud consultants and marketing agencies in San Jose. Most SEO companies in San Jose are very good at what they do, and they genuinely want to see you and your business succeed. However, not all San Jose SEOs are so diligent or client-oriented. Sure, they promise SEO results—but when the results don't materialize, they either offer excuses or stop communicating altogether. Does that sound like the sort of SEO company you want to work with?
Online Advantages San Jose Seo works hard to provide top SEO services that  San Jose companies can rely on—and more! Many consultants in San Jose can do one thing, or even a few things, and do them really well, but we want to give our clients more than just a few great services and a bunch of "okay" or "we don't do that here."  Creating engaging content for social media websites like Facebook, Instagram, LinkedIn and Twitter is a powerful way to brand your company, reach new customers and engage existing ones.
We keep ourselves informed on the latest news and algorithm changes, especially from Google, so we're ready to modify and adapt our approach to the latest trends and best practices. Because we're a Google trusted partner, we can also offer services many video production companies can't, such as Google 360 virtual tours of your business and SEO-enhanced multimedia which earn you eyes, attention, traffic and of course money.  
Online Advantages San Jose  is the only SEO firm in San Jose you need to know.
Across the street or across the country, from San Bruno to San Mateo to Cupertino, Online Advantages has helped developers in San Jose, software development companies, real estate firms, bingo halls, restaurants and bleeding-edge tech companies reach achieve the reach and attention their businesses deserve. To review our featured case study, click here!  To learn more about how Online Advantages can help your company grow and keep pace with the latest best practices for SEO, click here or call us at (408) 414-7357 to arrange a free consultation and SEO audit for your business. 
Online Advantages San Jose Seo 
San Jose, Ca. 95121
 (408) 549-9087
https://onlineadvantages.net/san-jose-seo-internet-marketing-company/
Open
Monday To Friday
9:00am To 5:00pm
sanjoseseo@onlineadvantages.net
Businesses searching for our services on Google, often find us by using the following google searches:
designers in San Jose
San Diego business expanding to San Jose
target audiences
marketing budget
inbound marketing
potential customers
digital agency
market research
design and develop
SEO companies in san
technical SEO
software development
San Jose SEO expert
website designs
keyword research
marketing company
search engine marketing
link building
Online Advantages San Jose SEO
digital strategy
Some of the services Online Advantages San Jose Seo provides include:
Content creation, i.e. websites, Facebook articles, white papers, landing pages, etc.

Internet content marketing

Mobile app developers

Inbound marketing and lead generation

Graphic design

Pay per click or PPC campaigns

User experience consultation and testing to make sure your website looks and performs as well for your clientele as it does for you

Reputation management and damage control

Google Adwords and Bing Ads management

Social media branding and deployment

Social media management

Video marketing

And more!
---
Online Advantages has already cultivated a robust relationship with businesses from Washington, DC to Los Angeles, including many right here in the greater San Jose area. We know you have your choice of great San Jose SEO companies, and we're committed to being the only digital marketing agency you need for great online marketing that gets you real results, real traffic and real profits!
Doesn't our marketing agency handle all this search engine marketing? 
Your local San Jose marketing company may not be giving you everything you're paying for!
There are a lot of great creative agency firms in San Jose, CA, staffed with good people who genuinely want to see you and your business succeed. However, simply having the desire doesn't assure they have the skill. Some companies consider only traditional advertising outlets, such as signage, newspaper advertorials and billboards. Others consider only social media, completely ignoring your website or your traditional advertising. Others look at your website and consider the rest of your marketing strategy out of their zone. 
Unlike some other San Jose SEO agencies, Online Advantages is able to provide a total package of both digital and print materials for your business, whether you're attracting new hires to a newly opened call center or breaking into the real estate business. Our staff provides all the following services and much more! 
Active lead generation

Comprehensive SEO strategy sessions to keep you informed and in control of your message and your marketing dollars

Content creation services

Conversion optimization

Graphic design

Keyword research

Local SEO tailored to the specialized needs of localized businesses in the Bay Area and Silicon Valley

Market research

Mobile app developers to give you new ways to reach your target market

Pay Per Click advertising creation, management and administration

Press releases and public relations/reputation management

 Video Production

Web development and technical SEO auditing

Website design and site optimization

And more!
If your San Jose SEO expert or advertising agency doesn't do all this, give Online Advantages a call today!   
Online Advantages is the SEO company you can trust to get you real results. 
Unlike "SEO specialists" which use shady tactics to show quick results and then offer excuses or disappear on you when their tricks backfire, Online Advantages is committed to using only legitimate, honest white-hat search engine optimization practices. Our SEO campaigns are designed to get your business noticed organically, over time, which means you get all the benefits of enterprise SEO without the risks of having your website flagged or even ignored completely by major search engines. Some of the tools we do this include:
Google Tag Manager, which allows us to modify your company's presence using tags which get attention, so your company stays on the leading edge of search results for local SEO and sets you apart from other companies in San Jose, CA. 

Special computer programs which allows us to run a realtime SEO audit and seamlessly compare your page's performance against the companies in San Jose which compete for your customers, allowing us to find places where we can help improve your presence and maximize conversion optimization.

We've all had this happen before: the page says it has the solution you need, but it's just a bunch of links, buzzwords and gobbledygook. Maybe it's great for SEO, in the short term, but it doesn't really help you or your customers, does it? Online Advantages' content creation staff create hard-hitting, useful, enjoyable content designed to satisfy the stringent requirements of search engine algorithms while being readable and even fun for regular humans, increasing conversion rate optimization and profits. 

PPC management, including A/B ad testing, ad spend monitoring, account manager functions, budgeting and expert SEO targeting to make sure your San Jose, CA. target clientele gets the word about your good and services.
Online Advantages San Jose Seo: We Handle All That Internet Marketing Stuff!
San Jose SEO Frequently Asked Questions
Question: What does a San Jose SEO agency do?
Answer: A San Jose SEO agency is responsible for polishing and managing every facet of your digital presence, and may even go beyond the digital realm into more traditional modes of marketing, such as display, print and broadcast media marketing. At its base, the San Jose SEO consultant's job is to help your website, company or brand grow by promoting it across as many channels and outlets as possible and taking proactive steps to get and keep your brand as high as possible in search rankings. This could range from a complete image and online presence overhaul including a new website, logo and total social media rollout to maintenance, multimedia content creation and reputation management. 
Question:  Sarah  from Los Angeles asks, "Why not use a Los Angeles SEO company for SEO in San Jose? Aren't they really all the same?"
Answer: This is a great question, and one we hear a lot in varying forms. Los Angeles SEO consultants do tend to think they are seo trendsetters, and the wise SEO company watches what they do carefully. However, Matt Maglodi, the founder and CEO of Online Advantages, has always felt that when you're doing San Jose search engine optimization, you should really know the area. Things like the feel of the pavement under your feet, your favorite places to eat, the vibe and energy of the area, and applicable local advertising laws, especially relating what you can and can't say in online marketing—these are all things you have to have experienced in order to really do them justice. So—while they do a great job overall, an L.A.-based firm may not be the right SEO company for the unique needs of your search engine optimization in San Jose.  
Question: Why use a San Jose SEO agency? Can't we do that in-house?
Answer: You CAN do your own in-house SEO, reputation management and social media engagement, of course. On the surface, it even makes sense, because who knows your business better than you and your staff? The thing to remember is, SEO done badly can actually be worse for your business than no SEO at all. It can hurt your search engine rankings and visibility, damage your reputation with clients and actually cost you more than if you didn't do anything and just trusted to word of mouth. Think of bringing in Online Advantages the same way you would about hiring skilled contractors to handle a major electrical or plumbing problem in your building.   
Question Barry in San Francisco asks, "Does Online Advantages do San Francisco SEO too?"
Answer: San Jose, San Francisco and San Diego, from the Bay Area to Baja California, from California to Carolina, Online Advantages is an SEO company with a hometown feel and a nationwide reach. We're proud to deliver digital marketing and SEO San Jose's best-known institutions and favorite places have used for their Internet marketing needs—and we're ready to show you why we're the only San Jose SEO company you need!  
Question: What is the difference between a San Jose Seo company and a San Jose Marketing agency?
Answer: A San Jose SEO company and a traditional marketing agency largely do the same things, just in different ways and with different focuses. A marketing agency might design a logo for your company, create branding items and catchphrases and get you attention through traditional print and video media. A good SEO company can do all of that and more, because they are focused on digital marketing, which is where the majority of all purchases originate today. While there may be some crossover, an SEO company is probably going to be more oriented toward technology, such as how your website performs for users across platforms or where your company is ranking on Google and Bing rather than whether they can get you a full-page spread in The New York Times. However, the best SEO companies (and marketing agencies!) work across the gamut; while they emphasize tech, they don't ignore the value of traditional media marketing either.  
Question Bettina in San Jose asks, "Does mobile friendliness really matter that much to my search engine rankings?"
Answer: Any San Jose SEO agencies worth their shingle should be able to tell you that in 2016, mobile Web searches overtook wire-based searches from laptops and PCs. 3.5 billion Google searches are initiated every day, most of them lasting under one minute! Every year, between 16-20% of all Google searches are completely new, because the terms used have never been searched for or combined in that particular way before. Starting in July of 2019, Google rolled out mobile-first indexing for new websites' search engine listings, meaning that new websites got indexed to Google's mobile search engine before the wired one. All of this means if your website doesn't look and perform well on mobile devices, it can and will impact your ranking on Google, giving your competitor a chance to take your rightful place just because their website did one thing better than yours. Online Advantages has access to some of the finest web developers in San Jose to make sure your website is up to date and ready for whatever the algorithms send your way next!  
Question: I've hired a San Jose Seo agency. Now what?
Answer: You and your San Jose SEO agency or account rep should be sitting down as soon as possible to set performance objectives, milestones and set appropriate expectations. If your SEO agency is promising you a huge increase in your Google visibility overnight, ask them how they plan to accomplish it. If it sounds sketchy, too good to be true or they decline to discuss the exact methods they're going to employ, this is a warning sign.  If, on the other hand, your SEO agency has a well-laid-out plan from day 0 to 180 for what steps they plan to take and can clearly articulate how these steps will lead to more visibility for you, this is a promising sign that they know what they're doing and have both the skill and experience to deliver for you.  
Question: William in Downtown San Jose asks, "Who are the best SEO consultants in San Jose?"
Answer: "The Best" anything is always a somewhat subjective term. Depending on your needs, your "best" may not look anything like your competitors'. However, the "best" SEO consultants and campaign designers in San Jose should be able to at least offer everything Online Advantages does. They should also do the following things:
They should

never

promise you overnight rankings boosts. If they do, they may be using black-hat SEO tactics which will get you fast results—but also compromise your reputation and may even lead to Google refusing to show your site at all!

They should be able to offer case studies and metrics to demonstrate why and how what they do works, and how it will benefit your business's online presence.

If you're

just starting your company

or expanding into the San Jose area, they should be able to understand your vision and be able to articulate their plan and strategy to help you succeed with actionable milestones for crafting an online presence which benefits your customers and you. They should also make sure

your company's online presence complies

with applicable local, state, federal and, where necessary, international laws concerning advertising and marketing claims.
If your SEO provider or advertising agency can't or doesn't do these things, Online Advantages is glad to help you create a new or refurbished online presence which will make your company stand out from the competition! Simply email us at sanjoseseo@onlineadvantages.net, call us between 9am and 5pm Monday-Friday at (408) 414-7357 , or click here to reach us through our Contact page!    
Question: What should my San Jose SEO agency be doing?
Answer: Your San Jose SEO agency should always be doing the following things:
Keeping in touch and making sure you stay informed of both good and bad. If your page moved up three places in Google results or your competitor got ahead of you in the rankings, you need to know.

Refining your social media and digital marketing based on best available information and practices. A/B ad testing, experimenting with different search terms and keywords, adding new content and considering ways to get and keep your company ahead of your competitors.

Asking for your input. It's YOUR company! If your SEO agency doesn't communicate with you or ask what you want and expect to see happening (and you don't give them carte blanche), you need to ask them what their reasoning is. If you don't like the reasons they give you, it's time to look elsewhere.
Question: How can I find the best San Jose SEO agency?
Answer: A good SEO company is there to help you and your company succeed, first and foremost. The best SEO agency for your needs will emphasize consistent communication and partnership in your success. They will be able to offer a suite of services which is tailored to your needs and designed to drive your company forward. Most importantly, they will deal honestly with you. They won't try to hide or sugarcoat anything, and conversely they will only offer you the services which will truly benefit your business.
Question: What kind of access should I give my SEO agency?
Answer: Much of SEO happens behind the scenes, away from the user-facing side of your platform, in the metadata and architecture of your website and your social media presence. At a minimum, your SEO agency should generally have access to administrative or editorial sign-in credentials for your website, blog and relevant social media accounts, so that they can quickly and easily add or remove content and change keywords and design schema if and when needed. However, the level of access will be determined both by the kind of services your company needs and the type of business and website you run. Your SEO agency and you or your cybersecurity manager, if applicable, should be able to work together to help you determine how much access is appropriate for what your agency will be doing.
Question: What should I expect from an San Jose SEO agency?
Answer: The primary things you should expect from a competent SEO company are:
Consistent, timely communication. If something changes, good or bad, are you being kept in the loop?

Milestones. Your SEO agency should be able to deliver everything they've promised in a timely fashion. Likewise, they should refuse to commit to anything which cannot be guaranteed, i.e. "You'll be the top result on Google for these search terms in a week!" 

Measurable results. At your weekly or monthly meeting, your SEO agency should be able to clearly and concisely describe what they're doing to help your business and back that description up with verifiable data, such as charts, realtime screenshots of your current Google ranking, etc.

Promptness. Are your deliverables arriving as and when promised? Does your SEO agency get content to you for review and out to the public as expected? 

Do they make excuses or get results? If it seems your SEO agency is always apologizing for being late on deliverables, missing milestones and so on, it's entirely possible you may not be with the right SEO provider for your needs.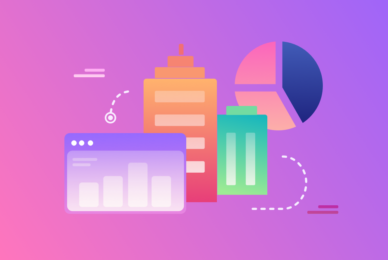 This website achieved Google ranking in four months: Ranks #1-#3 for keyword "Opertray"
Tell us about your project
Let us help you get your business online and grow it with passion
Get the best out of your online marketing budget and make you stay ahead of your competitors.
"We've looked at a lot of SEO solutions but these guys were always the clear favorite. They have the right strategy and they've been awesome to work with."
Irene Warner
CEO & Founder
"We have a constant flow of new leads thanks to this amazing SEO company. They gave us all the tools to convert leads into customers." Jeffery Polk
CEO & Founder
"This incredible team managed to not only get us top positions on Google for all of our top keywords, but they kept us there, as well! I would highly recommend this company to anyone." Gabriel Townsend
Quality Realty Service
There is no form with title: "SEOWP: Free analysis request". Select a new form title if you rename it.