Managed WordPress Hosting – Does It Matter For Search Engine Optimization?
It doesn't matter how perfectly polished your WordPress website's architecture is or how crisp, educational, and SEO-optimized your content is if your WordPress hosting solution isn't up to running your site with maximum uptime and minimum traffic flow issues. WordPress-managed hosting provides a superior user experience for your visitors, less downtime for your site, and more revenue for you. But choosing the right managed WordPress hosting company is a key point many people tend to overlook. Here's how to tell if your hosting's managed WordPress plan is doing its job—or if you're paying by the month billed annually for a whole lot of nothing!
If you're reading this, chances are you're looking to get a little more horsepower and ROI from your website's SEO. You've probably already done the "simple" stuff, like getting your Google Business Profile set up and making sure your social media channels are live and drawing engagement. You might even have gone a bit more high-end and started doing your own keyword research and content creation. But there are only so many hours in the day, and your optimized WordPress website may be demanding more time, energy and know-how from you and your staff than you're able or willing to invest. What do you do then?
Managed WordPress Hosting
Managed WordPress hosting may very well be the answer you're looking for to help keep your site moving faster and ensure your SEO game is as tight as it can possibly be. But before we get into why managed WordPress hosting may be a good idea, let's take a closer look at what managed hosting is and what it can and can't do.
Managed WordPress Web Hosting for Beginners
Unless you're only building a personal blog, no matter what platform you use to build your website, you're going to need hosting at some point. Some of the more popular hosting sites include Bluehost, GoDaddy, and InMotion Hosting. Of course, if you're working with WordPress web hosting, many users will find that it makes sense just to go with the baked-in WordPress hosting platform, at least at first. This is especially true for people who start their business website as a basic blog and news outlet, because the WordPress hosting option includes all domain registrations and access to WordPress experts as well as the WordPress community. 
But what happens when even premium-tier WordPress hosting plans no longer cover everything you want to do with your site?
Some people opt to leave the WordPress platform because they're leery of WordPress security protocols. Others want more flexibility and control over their WordPress backups than the WordPress hosting platform allows for. Still others want to keep their WordPress installation but find the WordPress hosting plans are a bit too limited for their needs. At this point, it might be worth your while to consider the advantages a managed WordPress hosting plan provides to you and your visitors.
When Is Managed Hosting Better for WordPress Sites?
Any WordPress pro will tell you that the WP Engine is the easiest and most intuitive for novice users. While access to the WP Engine module costs a bit more than with a conventional WordPress hosting package, the fact that it's a massive clean virtual testing environment more than makes up for the added expense in the eyes of most users. The ability to adjust the architecture, website speed and loading time, response times, and security features in real-time without impacting the live browser-facing website until a user is sure they want to proceed with the site migration makes WP Engine one of the favored site staging environments for enterprise WordPress users everywhere. At this point, many users find it's worth their while to employ a dedicated hosting service to manage WordPress hosting. This helps gives users and site visitors a more secure and successful hosting experience. It also boosts your site's offpage SEO by keeping your site running more often, with less downtime, which means it's available to both crawler bots and visitors alike.
Some of the advantages of managed WordPress hosting include:
Blazingly fast automatic backups
Caching plugins
Daily backups
DDoS attack defense and site restoration
Dedicated server management
Google cloud platforms management
Managed cloud hosting
Managed VPS (Virtual Private Server) hosting
MariaDB management
One-click staging
WooCommerce hosting
And much more!
What are some popular managed WordPress hosting options for an average-sized business, and how do they boost value and uptime for my budget?
There are plenty of popular WordPress-managed hosting options to boost your eCommerce reach and keep your site up and running more of the time. Many of these hosting platforms are perennial favorites across tech news and commentary sites such as TechRadar and WPBeginner, including well-known brands such as:
Bluehost
DigitalOcean
Flywheel
GoDaddy
Hostgator
TMDHosting
WPEngine
These managed WordPress hosts have a lot of advantages for the novice user, such as WooCommerce hosting, coupon codes for free access, free migration, free SSL certificates, automatic backups, and one-click staging, all of which help drive sales. For the novice user, these hosted WordPress options sound like a great deal–and to a point, they are because they make a lot of the tedious backend management tasks as easy as opening your dashboard. This, in turn, makes keeping your site available for commerce simpler and less time-consuming and weighs heavily in most people's choice to utilize their services.
Unfortunately, WordPress hosting managed by these companies may not be as good a deal as customers think they're getting.
The drawbacks of these options are hidden under the sleek performance and slick advertising campaigns on the surface. Once you get your site launched on the server, you're largely on your own to manage add-ons such as Jetpack, monitor your page load times, etc. Getting a free SSL certificate sounds great–until you realize that you don't have the know-how or skills to properly provision it on your site.  If your site suffers a DNS attack on a shared managed server, for example, chances are you're in the same boat with every other that company's data centers service. This means that rather than working in collaboration with a dedicated, helpful expert who knows and cares about your company, you could potentially be dealing with several points of contact, all of whom are under the gun, handling a dozen service tickets for as many members simultaneously, and don't know your company from a creek in Australia. If you want to clone your site and you don't already know how SFTP and SSH work, you'll probably need to pay for a premium tier plan or pay extra money to get the help you need to add and launch your site on their servers, to answer questions about how cloning, migrating, and deploying your site in a "ready-for-primetime" manner work. If you're using a MacOS-driven computer, you could run into other issues.
Still think these companies sound like the easiest way to solve your need for managed hosting WordPress sites?
For most people who are focused on building and reaching their target audience, an agency WordPress hosting solution may be the best investment they ever make. Instead of having to learn an entirely new skill set in terms of getting the site built, hosted, deployed, provisioned, and maintained, agencies like Online Advantages make it easy to manage every facet of your online presence, from the high-level technical SEO on the backend to a great user experience on the public-facing side. Perhaps more importantly, you can trust that when you let Online Advantages manage your WordPress website hosting, you're getting experts who care about your business and its success and have a firm commitment to making sure your website always runs its best, with maximum uptime and minimum issues. And we'll take care of all that other online marketing stuff, from hard-hitting email and web content to curated newsletter deployment and much, much more!
To find out more about how Online Advantages can help you take your site's SEO and security to the next level with managed WordPress hosting, click here to contact us! And for more information about how to decide if managed WordPress hosting is right for your business, check out our FAQ below for small business owners just like you!
Frequently Asked Questions About Managed WordPress Hosting
Online Advantages is here to help with straight answers and real talk about all your WordPress hosting needs!
Question: When should I consider managed WordPress hosts for my website? –Brent, Mesa, AZ
Answer: This is a tough question to answer because the possible benchmarks are so subjective. Managed WordPress hosting's not automatically right for every website or business. Additionally, just because you find managed hosts offering cheap WordPress hosting or someone claiming to offer the fastest WordPress hosting doesn't necessarily mean they're the best-managed providers for your website.
Some good benchmarks to consider are the following:
Are you spending more time backing up your site and recovering from DDoS attacks than managing your business? In practice, if you're spending more than about a half hour a day working on your website, it's probably a good time to consider hiring WordPress hosting providers to take the strain off you.
Are you spending more time learning how to set an SSL certificate than you are taking care of customers? Generally, a managed WordPress hosting platform includes security measures and daily backups so your site is always public-ready and worry-free.
Does your current installed WordPress plan throttle your maximum visits per month? For a smaller business, this may not be a big deal. However, if you're looking to go citywide, regional, nationwide or beyond, having a cap on your monthly visits can really cramp your business's style—and make WordPress hosting providers an appealing addition to your monthly marketing budget!
Of course, your mileage and needs may vary. If you're a web developer in your own right and do this stuff for fun, you probably don't need help hosting WordPress sites. But if you aren't sure how to use the lookup feature in your site's CPanel or you don't know an IP address from an igloo, you may want to look into WordPress host solutions from Online Advantages for your business!
Question: What's with all these acronyms I keep seeing when I go looking for a managed hosting package? –Shireen, Cleveland, OH
 Answer: If you're new to managed hosting for WordPress websites, you're probably seeing acronyms like "WPMU Dev Hosting," "SSD storage," "SSL certificate," "SSH access," "VPS hosting," and so on. Some of these acronyms are simply company names. Many of them stand for things that you, or your managed hosting provider, can or should do to make sure your website continues to perform the way it should, like having a Secure Socket Layer, or SSL, which is one of the key components in ensuring your website is secured to accept confidential information such as credit card numbers and guest logins. 
The key advantage of taking on a shared host for your WordPress website is that you can be confident you're dealing with professionals who have made whole careers out of keeping other businesses' websites running as effectively and efficiently as possible.
This means less time learning how SSD storage works and more time taking care of your customers!
Question: I signed up with a reseller hosting company that offers a money-back guarantee. Is that good? –Alicia, Mint Hill, NC
Answer: Most reputable managed hosts and reseller hosting companies, such as Liquid Web, TMDHosting, and A2 Hostings, offer a money-back guarantee. This is good news for consumers and SMB owners because if you're not happy with the host solutions one company offers, you can move to another or explore another hosting package. At Online Advantages, we think money-back guarantees are wonderful, and we offer one ourselves—but giving our clients the unparalleled customer service and hosting platform experience they deserve and making sure they don't want to leave in the first place is even better! 
Our complete suite of managed cloud platforms and WordPress management features allows you to get more from your website, with a bigger SEO/SEM payoff and less work on your side.
Even more importantly, we make sure your website gets maximum uptime and safety, with minimum downtime and worry about glitches, bugs, gremlins, and malicious attacks from outside your system. That's why Online Advantages has become the WordPress hosting providers of choice for so many of our clients—and why we know once you try us, you'll come to us for all your hosted WordPress site and content needs!
Question: I did a free onboarding with XXXX's managed WordPress hosting, but I had an incredibly hard time getting started managing the migrations, and their staff wasn't very helpful. What did I do wrong, and what should I do now? –Mikhaila, Denver, NC
Answer: This is one of the most frequently asked questions we get from people who've tried to DIY their WordPress hosting management, and it's pretty common to hear a lot of frustration. The fact is, if you're using GoDaddy's migration and hosting tools, for example, they're about as simple and streamlined as you can get, making it easy to get your site stored on their system and ready to go live. But instead of using a specified turbo transfer protocol or making sure that this includes your entire site file in the batch upload via SFTP, a user error occurs where only a particular portion of the site's backend architecture gets uploaded. The result? A broken site that doesn't work, even though when you built and tested it, your site worked just fine.
It's easy to take that frustration and pass it off to the web hosts, but it's not really fair to them, even though yes, you're using those tools they provided, causing you to take on new worries. But wouldn't it be easier to let someone else take care of getting your site ready to go live?
Ever since Online Advantages started, we've been coming up with new ways to make SEO and content creation as simple and painless as possible. Each time a client finds out "You can do that TOO?!?!" we have another chance to demonstrate just how simple it can be to get, and keep, a great website going. Before you deal with managed WordPress hosting services or online site publishers, let's talk!
Question: What won't a managed WordPress hosting service do? –Lorraine, Las Vegas, NV
Answer: Managed WordPress hosting is designed to keep your site running at top speed and in ideal condition. Because of this, you can always be sure you'll have the latest core updates, most current copies of your existing site and optimized security so only authorized personnel can manipulate or change your site's content and backend architecture. However, to ensure optimal security and access, most managed providers restrict clients to one website, and curtail the use of some WordPress plugins and widgets. Generally, these will only be disallowed if:
They're out of date and the developer has no plans to update them
They have known security flaws
They replicate the functionality of other plugins on the site
They adversely affect the speed or performance of the site, which can harm your site's SEO and your ranking in search engine results pages
The reason most providers only allow single-site hosting rather than shared-site hosting is because of built-in limitations in their CPanel. However, it is possible to have multi-domain hosting with enough server space. In these cases, you will definitely want a dedicated managed WordPress hosting service because of the restrictions you'll run into with an "out of the box" web hosting solution.
Question: What's the difference between shared and dedicated managed WordPress domain hosting? –Eric, Austin, TX
Answer: Shared hosting is what most small-scale hosting plans involve. Basically, your website is one of several hundred to several million on a given server tree, and you're responsible for your own domain management. This means if your site is targeted by a cyberattack, the assistance you can expect from the domain hosting company is limited. In some cases, they may be able to roll your site back to a time before the attack occurred, but if this service is offered at all, it is usually treated and billed as a premium service for which you'll be expected to pay at the time you use it. For many website owners, this is basically just adding insult and expense to injury! Also, cleaning up after a single attack could take days, during which your site's SERP ranking and profile are taking a big hit, costing you even more money and lost potential business.
Dedicated managed hosting means that your website has a group of specialists working to make sure your site is always performing at its peak efficiency and speed, keeping it up to date and protecting it from malicious cyberattacks such as phishing, spamming and DDoS attacks—and helping get your site cleaned up quickly if the worst does happen! While dedicated hosting costs more than most shared hosting plans, the advantages in terms of reduced downtime and heightened protection against downtime, cyberattacks and vulnerabilities caused by outdated, improperly provisioned or incorrectly installed software are obvious. Dedicated hosting can pay for itself in a single site migration or malware attack, and help shield your business and customers from the worst the modern internet can throw at it!
Question: How can Online Advantages help me with dedicated hosting for my business website? –Brittney, Miami, FL
Answer: Online Advantages' staff of dedicated web hosting professionals can assist you in creating a tailored roadmap that covers every step of your website's planned growth, keeping the proprietary and sensitive information of both you and your customers safe and secure. Our background in search engine optimization and marketing (SEO/SEM) means that everything we do is geared toward ensuring the highest possible security and functionality for your website, so you always rank as highly in SERPs as your hard work deserves!
But we don't just stop there. We're proud to be your source for cutting-edge SEO/SEM services from website architecture and offpage SEO to bespoke keyword research custom content creation that assures clicks, views and sales. With all these services under one roof, for less than you might expect, Online Advantages is happy to help "take care of all that internet marketing stuff" and even more, all while you and your staff focus on what you do best: delivering great customer service and quality products and services.
Question: Don't even cheap WordPress hosting environments offer automatic backups? –Karsen, Taos, NM
Answer: Depending on the WordPress-managed hosting option, the host server and other factors, they may. Some of the least expensive managed WordPress hosts featured in popular online ads stop at domain registrations and possibly caching plugins, meaning for anything else, you're basically on your own. If a cheap managed WordPress plan offers automatic backups and similar security features, these are often presented as "a la carte" options which aren't part of the regular packages and come with heavy fees. (This is a big reason why they look like such great deals until you dig a little deeper!) This not only costs you more, but in many cases will not be terribly reliable and may cause other knock-on issues with your site, such as slow website speed, loading time and response times. It's always worthwhile to investigate what a company offering managed WordPress hosting provides—but if you're going to go cheap, you should always make sure they offer a money back guarantee if your company lets you down. Remember, when it comes to the right WordPress hosting option for your website, you usually really do get what you pay for!
Question: How do I know which managed WordPress hosting packages are right for me? –Jean-Matisse, Ponchatoula, LA
Answer: The best package for a SMB WordPress site may be completely wrong for an enterprise WordPress application and vice versa, for the following reasons.
First, an SMB may need to prioritize features such as WooCommerce hosting and quick access to the dashboard to analyze site traffic, unique visits per month and so on. An enterprise site may be more concerned with blazingly fast oneclick staging environments for speed testing and deployment preparation of new features on a dedicated server. These priorities don't necessarily need to be at odds or mutually exclusive, but how they're balanced and assessed on a decision list from "absolutely mission critical necessity" to "nice to have but if it doesn't work, no one cares" makes a huge difference in how best to evaluate the available options for your WordPress plan and your business.
The second point to consider is how comfortable and skilled you or your web development personnel are with the WordPress platform generally and your intended WordPress installation specifically. If you're a WP Pro who routinely hangs out in the WordPress community and dispenses advice that makes other WordPress experts take notes, then it's fairly unlikely you're going to run into any issues you or your team can't deal with. This holds even truer if you specialize in WordPress security and write your own software to prevent unauthorized incursions. However, since most users' technical capabilities start and end at "I installed WordPress—now what?", they're unlikely to understand, for example, how site staging can lead to a more secure and optimized WordPress site. This doesn't mean they're bad or wrong—it just means they have other priorities than becoming a full-fledged WordPress developer.
The third thing to consider is whether you'd do better with a shared WordPress cloud hosting solution, a physical shared server or a dedicated server with managed VPS hosting. Depending on the type of site, the amount of traffic you expect to attract and how much horsepower your site is going to consume, the fastest WordPress hosting option may not necessarily be the best for you, least of all if the hosting company skimps on its security protocols and advanced features.
Obviously, this is a lot of information to digest and a lot of fine points to dig through. If you're not sure if you're getting everything you need from your current or planned managed WordPress hosting plan, click here to contact Online Advantages and let us help you create the best managed WordPress hosting setup for the needs of your business with less hassle (and for less money) than you might expect!
Question: Do automated backups really make that much difference when I compare managed WordPress hosting options? –Brooke, Fond du Lac, WI
Answer: If you have a regular WordPress personal blog with a relatively small audience, or even a low-traffic website where you don't do any direct sales, then automated backups might not be worth your time. However, it's worth remembering that in 2022, cyberattacks are on the rise across all demographics on the internet, from enterprise down to your basic online diary. Ecommerce adds to the temptation among crackers, phishers and other black-hat hackers, as there's always the chance that sensitive data such as names, email addresses, passwords, financial information and so on can be accessed. But even if your site doesn't store that kind of information, there's always the risk of malicious cyberattacks for any number of reasons. In the pantheon of possible attacks on your site, this includes:
Distributed denial of service (DDoS) attacks, where a website is blasted with fake traffic until the servers can no longer keep up
Malware incursions through sketchy cookies and/or improperly secured or non-updated plugins
Ransomware attacks
And more.
These attacks can come from anywhere on the planet, are all but impossible to definitively trace individually and impact websites of every size and description, from basic WordPress blogs to United States government websites to, allegedly, the entire internet infrastructure of North Korea!
It's also worth noting that you don't have to be targeted by a malicious actor to run into trouble with your website. Something as simple as an incorrect keystroke at the wrong time while working on website migration between managed WordPress hosts can take you offline at a very inconvenient time. Likewise, if you made changes to something in the backend code for your WordPress site because you wanted to adjust the appearance of the site navigation buttons, but instead compromised your site load times, it doesn't take much imagination to see how not having automated backups of your site before the change could be a real problem which could take hours to resolve.
Of course, if you are planning on building an ecommerce platform into your site, or you want to ensure you have maximum uptime and audience availability no matter what you do with your site, it's always better to err on the side of caution and make sure you have archived automatic backups of your site before and after any changes you make. This helps boost your brand reliability and trust, while helping block potential problems like malware insertion. More importantly, it's almost always the easiest, fastest and most powerful way to correct an unexpected problem, goof, gaffe or outright attack before it has time to start trouble for you or your visitors, leaving you one less thing to worry about and giving you a little extra peace of mind.
And these days, who can't use some more of THAT?
Question: Why do people like WordPress so much from a developer point of view? –Vincent, San Jose, CA
Answer: WordPress has become the gold standard in website creation and development for many novice developers just getting started, seasoned pros and SEO companies for one simple reason: It works really, really well and makes getting started a snap! Unlike other platforms that require developers to create a site using their own unique languages, such as Joomla or Drupal, WordPress has largely plug-and-play functionality, so whether you want to launch a small, quiet personal blog or a major online business endeavor, you can get exactly what you want quickly without a lot of hassle or trying to figure out why this bit of code isn't working like it should.
Between the ease of the initial setup process and customization, the premium tier SEO tools like Jetpack and the intuitive dashboard interface that makes it easy to manage a website for even the least tech-savvy users, these features have made WordPress one of the most highly recommended platforms on the market. When you factor in all the plugins and things you can make it do, from standard WordPress blogs to fully functional IAAS and ecommerce websites, plus all the customizations you can do either on your own, through a web developer or services like Themify.com, it is really easy to understand why so many people love WordPress and often start their websites as free WordPress sites. It's also easy to understand why non-software engineers enjoy creating their websites on the WordPress platform. And, if you decide you need to find a better managed WordPress hosting site, virtually every hosting service out there supports WordPress migrations!
Question: How do I know if the company I'm picking for my managed WordPress hosting's any good? –Leslie, Orland Park, IL
Answer: It's always a good idea to check out the website hosts you're thinking of before you pick one and start the mass data migrations process, whether you're only moving one site or a dozen. Most reputable sites that advertise having experience hosting WordPress are good at what they do—but they may not have the right mix of features to make it worthwhile for you to make the investment of time or web development budget necessary to take your website to the next level.
Some hosts may offer special promotional deals or coupons such as free or reduced-cost domain name registration, free SSL certificates or other fantastic sounding deals to find and attract hosted customers. Some of these deals may be completely legitimate, but a lot of them come with strings or conditions that make them seem less honest than they are once you drill into the red tape. A free SSL certificate isn't going to do you any good if it isn't delivered and provisioned in a timely manner, the hosting company's data centers can't keep pace with your site's growth or the customer support consists of "Read and follow these instructions and we hope you have the best of luck!"
There are, of course, plenty of excellent and shady web hosting sites around. As a matter of policy, Online Advantages tries to avoid broad generalizations about any given hosting site, because what's right for one person or website may be completely wrong for another when the mix of features is compared on an apples-to-apples basis. We're sure you've heard of companies like HostGator, GoDaddy, Liquid Web, DigitalOcean, Linode, TMDHosting, Flywheel, InMotion Hosting, the Google cloud platform, StudioPress and A2 Hostings suite of services. We don't comment on these companies' relative quality because that decision is something much better left to the client. However, when it comes to hands-on concierge service and web hosting that really works with your SEO and social media marketing initiatives to get and keep you on top of the game, with more uptime and personalized service, we're pretty confident that even without promotional gimmicks, there's a reason why Online Advantages is one of the top picks!
Question: What is a staging site, and do I need one? –Barry, Baltimore, MD
Answer: Staging sites are basically test environments that allow testing of alterations in the code for your website in a secure location so you're not trying to fix problems on a live website. This allows you to spot problems, add, subtract and make sure any changes do what you need them to do before you start the data migration process through the SSH (secure shell) protocol and get ready to take the updated site live. WPEngine is easily one of our top picks for favorite staging and testing sites, because you get WYSIWYG results and the opportunity to give new features, plugins, video and more a try before you go to move the site to a public-facing space. Even better, the one click staging makes it easy for the hardened expert and the greenest novice alike to create the best possible website so you know when your ecommerce stores ready for primetime!
Question: What's WPMU dev hosting, and how can it help me? –Trace, Wall, SD
Answer: WPMU Dev is a dashboard plugin that's designed to help web administrators and site owners manage multiple sites and their plugins from a single centralized board. It also offers features including automatic site backup functionality and added security and updating capabilities, so you don't have to manually delete or block non-secure or obsolete plugins. Even if you only have a single WordPress site, WPMU devs have made their careers learning about WordPress and how to create a great, responsive, intuitive tool for managing WordPress-based websites. So many people love WPMU dev hosting, in fact, that nearly 500,000 websites have it actively installed as of the time of this writing. And it's tough to argue with stellar numbers like that!
Question: What's the difference between shared WordPress and dedicated WordPress hosting companies, and why does it matter? –Lance, Bend, OR
Answer: With a shared WordPress hosting solution, WordPress users have their sites aggregated onto one server with potentially hundreds to millions of other websites. If that server is attacked, for instance, by a DDoS or ransomware incursion, many shared WordPress hosts will limit what they can do for the individual site owners. However, dedicated managed WordPress hosts would move to ensure your website is able to automatically update and roll back your site as necessary, bring in responsive malware scanning, initiate speed testing, and in general, make sure your site is hardened against further intrusions on a scale that, for example, GoDaddy hosting for WordPress can't match. Another key advantage is that if you decide to transfer from a shared WordPress resource to a dedicated company to manage your WordPress hosting, they should provide a WordPress migrator service to make your website migrations smooth, fast, and hassle-free.
WordPress Managed Hosting
But what's even better is when you contract Online Advantages hosting's managed WordPress solutions, you get access to a range of web development tools optimized for WordPress speed, functionality, and user experience across platforms and browser types.
Some of the advantages our managed hosting price plans offer include the following:
Installed WordPress core updates and widget security, and performance updates
Secure content delivery network (CDN) functionality to let authorized users get onsite and on task more quickly and efficiently.
High-GB storage for maximum uptime and site fluidity
Your very own WP Pro, ready to make sure your site's ready for just about anything
And much more!
Question: When choosing managed hosting for WordPress, what should I look for or expect from my hosts' featured offerings? –Artemisia, Wheeling, WV
Answer: A side-by-side WordPress hosting comparison where you compare business name A against hosted solution B, such as GoDaddy versus Media Temple, is always a good starting point, but it may not tell you everything you need to know. For example, what many hosting companies won't tell you is how many people use their services and their retention rates for customers, which many people consider an important metric when deciding who to entrust with their website. If they have a 15- or 30-day moneyback guarantee, this could be read as a sign of confidence that they won't have to pay out—or a sign of desperation that they're trying to recruit as many hosted users as possible, as fast as possible. (Note that this doesn't apply to every hosting company or situation, so file this point away to consider but also be sure to take it with a grain of salt.)
Some points you'll want to consider when choosing a managed WordPress provider include:
When your plan starts, what does it include? Many WordPress hosting providers are quick to point out what their plans include. What they rarely mention is what isn't included in your price plans, whether those services are available at all, and what the markup on additional services will be. This makes a plan look great on the surface but maybe not so good once you dig a little deeper.
Will you have managed or shared hosting with your site plan? That is to say when something goes wrong with your site, are you going to be able to reach out for help to get it dealt with quickly, or are you on your own to figure out what happened and what to do about it? Managed plans tend to be more expensive, but most website owners who've ever had an outage or a security issue will tell you they're absolutely worth the extra money.
Does my plan include the bandwidth, GB storage, and traffic support I need to scale my business up? Many tiered WordPress hosting plans meter traffic beyond a certain upper limit, which could impact your site and your online reputation negatively, so you'll need to consider your upscaling options.
Do you have the technical know-how to manage your own website, and if so, do you have the time? Many people choose managed WordPress hosts to save time and money on the backend because, even if they have the skills to ensure a smooth, seamless WordPress migration, they can focus on managing their business without worrying about what's going on with their websites. After all, that's the entire point of having WordPress managed hosting in the first place!
While this isn't a comprehensive list by any means, it will at least give you a starting point to evaluate which managed WordPress hosting providers might be the best choice for you and your business. And if you're still not sure, we'd like to suggest you contact Online Advantages and let us show you how affordable and stress-free managed hosting for WordPress websites can be!
Question: Why not just use WordPress VIP for managed WordPress hosting? –Gary, Muncie, IN
Answer: If you're an enterprise-level company that wants all-in-one hosting for multiple websites, WordPress VIP is a very solid choice with a lot of great features to recommend it. However, the price tag is steep, starting at $25,000/year, and is managed on a per-case, proposal basis. The price tag alone means it may not be (and probably isn't) the best choice for SMBs or companies just starting out in the digital marketplace. The problem here is that many SMBs don't have the staff or the technical and content SEO knowledge to identify issues in their site structure, content, or how it operates "behind the curtain." This means many SMBs decide to go the self-hosting route and quickly realize they're over their skis, leaving them scrambling to find reliable managed WordPress hosting.
Online Advantages' managed WordPress hosting services are designed specifically around the needs and security concerns of SMB website owners and their clientele.
Our top-notch team of WordPress specialists can help ensure your website is up to WordPress and Google standards for content, accessibility, site speed, and user experience so you can always give your staff and customers a secure, comfortable environment in which to work and shop. Even better, we don't waste time with "one size fits none" solutions that don't solve anything at all for our clients. We take the time to understand your business from the ground up, so we know exactly what your priorities, concerns, needs, and wants are from your WordPress website hosting—and we do it all for a price that will make your business's bottom line very happy!
To find out more about how Online Advantages can help your company survive, thrive and grow in an ever more competitive online marketplace, with increased security and site uptime, click here to contact us so we can go over your needs and get you a plan, and a path forward, that works with the needs of your business!
About us and this blog
We are a digital marketing company with a focus on helping our customers achieve great results across several key areas.
Request a free quote
We offer professional SEO services that help websites increase their organic search score drastically in order to compete for the highest rankings even when it comes to highly competitive keywords.
These days it seems like every so-called "Complete SEO guide" you pick up, and every blog…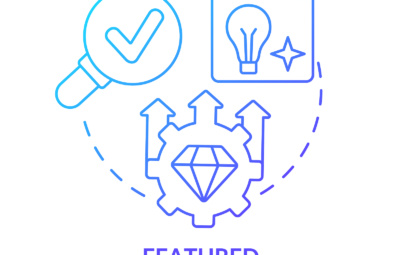 Everyone knows that if you want to attract the most clicks for organic or local targeted…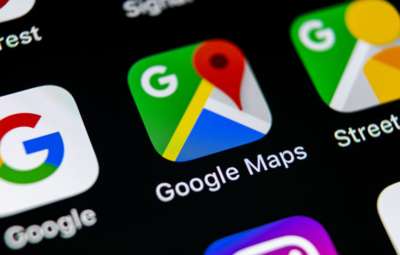 If you're looking for ways to boost your business profile online, you've got a lot of…
Any plumbing business owner knows that as a business grows, it no longer only helps to…
Note: Online Advantages reached out to several experts in the field of student loan and financial…
This is a question we at Online Advantages get a lot from business owners who are…
Welcome back, everyone! In our ongoing SEO education academy series, we decided now is a great…
In the never-ending quest for the best SEO score possible, having a great, free search engine…
There are plenty of advertising agencies in Charlotte NC internet marketing—but they're not all created equal.…
Every election cycle, we at Online Advantages tend to get a few emails and calls about…
These days it seems like every so-called "Complete SEO guide" you pick…