How To Find And Win Featured Snippets <-- Useful Content √
Everyone knows that if you want to attract the most clicks for organic or local targeted keyword traffic, you want to be "above the fold" on the first page in search engine results.
But what many people don't know is that there's another position even above #1 in Google searches that can actually get your website more visibility than a paid ad or locking down the #1 slot for your given keyword.
Known as "Position 0" or "Position Zero," this position in Google SERPs is reserved for content that goes above and beyond to answer a question for searchers—content known as a "featured snippet." But what is a featured snippet, why don't they show up all the time, and how can you leverage featured snippets to give your website more credibility and increase your online presence?
The Beginner's Guide to SEO Strategies That Can Help You Rank for Featured Snippets!
In 2014, Google started experimenting with what are known as "rich snippets." Instead of simply ranking and presenting links to webpages by the organic keywords they contained, or even an inline, devoid-of-context blurb or snippet from the websites in question, Google actively began to evaluate everything from sites' content to their meta descriptions and onpage SEO. The result was "rich answers," which often contain a mix of a paragraph, list, or table snippet, and a link to the source website, with or without a featured image or video snippet. The advantage of rich answers is that they offer a better user experience by making it easier for users to get a direct answer to a question, plus a link to the webpage Google has determined contains the best answer available for that specific query.
However, over time, it proved unwieldy and clunky to make every site a potentially rich answer source. It was too expensive in terms of bandwidth, raw data usage, and users' time and behavior, which seldom sees clicks outside the top 3-5 results, despite the fact the #1-3 slots may not contain the answer a user needs but the site at #9 might. In response, Google refined the process and decided to make rich answers a SERP feature another way: by creating the featured snippet as a SERP feature for certain queries.
What is a featured snippet?
A Google featured snippet is a short paragraph, image, video clip, list, or table that answers the question a searcher asks based on the longtail keyword or keywords users search to look for that answer. These show up in Google search results right at the top, typically directly under any paid media, such as ads, but above organic search results.
Google features snippets based on how well they answer a given question.
Usually, they're no more than 50-60 words, or about 30-90 seconds for a YouTube video, in length, with ellipses (…) indicating there's more because they're intended to be a brief answer. You'll often see ellipses in list-style featured snippets, which can occur in either bulleted or numbered lists. Because snippets provide direct answers, snippets tend to be considered more relevant to searcher intent and deliver a superior user experience. Therefore, these snippets get an extra boost in Google's ranking scheme and, thus, where they appear in Google's search results. Here's an example!
For this article, we got on a laptop (using the Firefox browser as well as Chrome, in the interests of full disclosure) and asked, "Why is Oregon so rainy?"
The first result, right at the top of Google, was from Wikipedia. It said: "The Pacific Ocean, the moisture-laden air above it, and the storms moving from it over the Oregon coast, are major factors in the state's precipitation patterns." Immediately below that was a list of four accordion-style "People also ask" boxes. The #1 organic position result came from MentalFloss.com.
Using voice search and mobile Chrome search yielded the same results, so we can confidently say that the featured snippet, at least, in this case, doesn't appear to change regardless of the search engines, browsers, or methods of access used to find it.
How does Google choose what featured snippets to display?
While the exact workings of Google's algorithm structure are a carefully guarded secret, we can infer some things about how they work from the way various Google features function in the wild.
One of these is Google's ranking system, which prioritizes high-value educational content that delivers information of actual value and answers the search intent behind user search queries.
The reason these snippets are placed at the top of Google search results pages is that when some users enter a search string, they're looking for a quick, direct answer to a specific question and don't necessarily need or want "chapter and verse," as it were.
The snippets Google chooses are curated by deploying the algorithms to search volumes of data unthinkable even ten years ago very quickly. When the algorithms detect an "ideal" snippet and determine it answers a given question as succinctly and accurately as possible, it can become a featured snippet. The type of question determines the type of featured snippet that is most likely to be useful to users, and thus the most common type of featured snippet by far is the paragraph form.
This is not to say that other forms, like the featured image, listicle, or video clip, can't be used. Video and list-type snippets, for example, are most commonly found in answers to "how to" questions, such as how to tie a knot for a specific purpose or how to get a raise at work. No matter what kind of snippets you're going after, you can safely figure on increasing the chance of capturing user attention, credibility, and authority for your website by winning featured snippet spots.
What factors affect your chances to rank for featured snippets?
The first point appears to be choosing a question keyword that you've already ranked for. For example, if your target keyword is "homemade bread recipe," and you're already on the first page of Google SERPs but not at the #1 spot, you might frame it in the form of a question, such as, "What is an easy homemade bread recipe that kids can make?" to boost your chances of The "what is" construction appears to be a key ranking factor for triggering Google to consider content as a potentially featured snippet. Likewise, structured data like tables, such as sizes of pants for men and women in America, Canada, and Europe, have a good chance of becoming table snippets, any of which in turn could become a table featured snippet.
The second crucial ingredient for content that wins featured snippet status is conciseness in content creation. Because there appears to be a hard upper limit of around 60 words for paragraph featured snippets, there's not a lot of time or room for extraneous words. If you're aiming to win featured snippets, it pays to optimize for Google's featured snippet methodologies, part of which means not using a lot of words when a few will do.
Third, and more arcane to most people, is structuring your content in such a way that algorithmic knowledge graphs will recognize a snippet as possible featured snippet material. This gets into more complex technical SEO tools and methodologies, such as how, when, and where to use headers and otherwise properly format your content; keyword research and evaluating relative keyword difficulty to rank; how to properly optimize your content both onpage and offpage to make it easier for algorithms to recognize featured snippet opportunities; and how and when to alert search engines that they should rescan your site because you have content that has potential to earn featured snippets for various keywords.
The trouble, of course, is that optimization for featured snippets doesn't guarantee you'll actually win featured snippets. SEO guides tend to overlook them or give a brief overview without much emphasis on what you can do to earn featured snippets for yourself. Often, even an expert digital marketing agency ignores the content marketing opportunities that can derive from winning featured snippets in the wild. However, more SEO audits and marketing automation tools from prominent SEO companies consider featured snippet wins a crucial SEO metric, building the ability to find featured snippets you've already won right into their keyword explorer and rank tracking systems.
If you don't have time to learn SEO for yourself, Online Advantages offers a complete menu of digital marketing services that make it more likely your website will rank on the first page and even win featured snippet status that can enhance your business's reputation.
Some of the services we offer include:
Affiliate marketing
Content creation
Content marketing
Content optimizing
Link building
SEO audits
Social media advertising
Technical SEO
WordPress SEO
And much more!
To learn more about how Online Advantages can help you discover featured snippet opportunities and identify featured snippets you already earned but didn't know you had, we invite you to click here for a complimentary SEO audit and website analysis.
And to find out more about featured snippets, keep reading for our answers to FAQs from business owners like you!
Frequently Asked Questions about How to Find and Win Featured Snippets in Google Searches
Online Advantages is your source for straight, plain answers to all your SEO questions!
Question: How do you check if you have a featured snippet on Google already? –Chase, San Antonio, TX
Answer: One of the easiest ways to catch Position 0 ranking as a featured snippet is to optimize your content for keywords you're already ranking for. This doesn't mean you can duplicate content, to be clear! Just because you optimize old content doesn't appear to mean much to Google algorithms—if you're going to go after featured snippets, it's better to start fresh with all-new, all-original content!
That said, many free and paid rank tracker programs offer options to let you search for rich snippets you've already gotten and might not be aware of. The larger your site, the longer it's been in business, and the more keywords you rank for in various pages and articles, the more likely this becomes! Most SEO audits these days offer featured snippet analysis, either as a bonus add-on or an included feature of the service. You can also use site explorer and schema markup tools to identify possible featured snippet material and check it against keywords if you're so inclined. Most people simply don't have the time or SEO knowledge for that, and it's easier and less stressful for them to let their digital marketing company or consultant do the legwork. It's always worth checking, and the marketing opportunities featured snippets can create for your website make it a worthwhile time investment!
Question: What is an SEO audit and why do I need one to win featured snippets? –Ellis, New York, NY
Answer: An SEO audit is usually the first step when you're considering making any changes, no matter how minor, to your online marketing or digital presence, such as pursuing featured snippets. It involves taking a hard look at various aspects of your backend SEO and site performance to help optimize your website so search engines will be more likely to crawl, index, and present them in their algorithms to users. Online Advantages offers complimentary SEO audits, but you can also do one yourself, using this easy, step-by-step guide!
How to do an SEO Audit
Install Google Analytics and Google Search Console
Install an SEO Plugin (Yoast for WordPress or an equivalent, depending on the platform you're using)
Make sure Expertise, Authoritativeness, and Trustworthiness (E-A-T) pages exist. These include your About, Author Pages, ToS, Privacy Policy, etc.
Set up Keyword Tracking
Make sure website is Mobile Responsive
Check Web Core Vitals and Site Speed
Make sure URLs are optimized (Permalinks in WordPress, check your platform for the correct verbiage and procedures)
Get good hosting
Use a Content Deivery Network (CDN)–This can help enhance your site's security while making it easier for authorized users to access common media and content on your site with less load time, but may not be necessary or appropriate in all situations.
Make sure images are optimized to JPEG and next-gen file formats for best performance and lowest load times
Keep technology updated (If you use WordPress, make sure you have the most current version, plugins, etc)
Install SSL
Choose www or non-www and 301 redirect one to the primary URL you want visitors to see first
Fix mixed content – This means to make sure all your content is loading ONLY over a SSL connection so your site always shows as secure
Create a Sitemap and add to Google Search Console
Optimized robots.txt – This text file tells search engines exactly what their bots should and should not crawl and index, so it's important it's set up correctly so search engines don't miss crucial updates, such as for content you're trying to rank for
Check canonical URLs are set up correctly and lead where you intend them to go
Fix or eliminate broken, missing, or invalid links
Fix 404s by restoring the site backup and making sure any permanently deleted pages are properly redirected using a 301 redirect
Fix 301 redirect chains (URLs redirecting to another 301 redirect instead of directly to destination)
Optimize crawl budget
Noindex pages that shouldn't be indexed (sometimes tags, archive pages etc)
Make sure there is only one H1 header on each page
Make sure Heading Tags are optimized (and not used incorrectly – if this happens, it's usually because of the way the theme is built)
Optimize meta descriptions to improve clickthrough rate (CTR)
Name Images with keywords and entities (Use Alt tags on all images)
By following these steps, you can run your own SEO audit and make sure your site is working correctly or get an idea of what needs to be fixed, even if you're not entirely sure how to correct the errors you find. If you need help, contact your web admin, digital marketing team, or click here to reach out to us!
Question: If you win a featured snippet, can you still stay on the first page? –Martika, Las Vegas, NV
Answer: No. If you earn Position Zero, the highest your website can rank is at the top of the second SERP, around position #11. As of 2020, Google announced what it calls "SERP deduplication." Prior to this initiative, it was commonplace to see websites that had featured snippets in the Top 10 results on a given SERP. However, there was a major problem with this that came to light fairly quickly as SEO consultants, online marketing companies, and the general public dug into how Google's algorithms work to process and present information to the end user.
You see, having Position Zero for a specific featured snippet is generally good for about 9% of all clicks a given SERP receives. By contrast, the #1 organic result gets about 19% of all clicks.
This led to situations where people's own content was so good that it wound up hurting their rankings because users who wanted more information than the snippets could provide got to their pages through Position 0 rather than through the higher-traffic (and thus higher value) organic rankings.
They were essentially cannibalizing their own rankings and splitting it up between two different portals. (Note: This completely ignores the fact that many Position 0 snippets get no clicks at all. Google takes a low or zero clickthrough rate, or CTR, as a sign that they're being used exactly as intended: brief, concise answers to straightforward questions that don't require a lot of in-depth background.)
To combat this, Google implemented the SERP deduplication policy. It gave sites with lower organic rankings an even chance at locking down Position 0 and increasing their audience exposure because even Google recognizes that the best organic result as assessed by algorithms may not, in fact, be "the best" as viewed by human eyes and minds. Thus, if you get Position 0 with a featured snippet, you'll likely drop down in rankings if you were already in the Top 10 and might come up if you weren't.
Question: Is it a good idea to try to win featured snippet status? –Marco, Alpharetta, GA
Answer: Whether you want to try to earn featured snippet status depends on many factors. You might already have featured snippets and not be aware of them. You might have a high enough ranking in SERPs already for a given keyword that getting a featured snippet could actually prove problematic for your website ranking and CTR since Google doesn't allow for taking two bites at the apple. Your web design and SEO team might not be up to the challenges inherent in marking up your backend technical SEO schema to get Google to even consider your content as a possibility for a featured snippet. You could pro/con whether featured snippets are worthwhile for a given longtail keyword or topic all day.
Ultimately, your best bet is to discuss it with your internet marketing team and have them run an SEO audit to figure out whether targeting featured snippets is right for you.
However, bear in mind, too, that featured snippets are only one small piece of the SEO puzzle—and could pay lower dividends for your website and your online presence than simply focusing on delivering great content that offers real information, education, and knowledge for your visitors. A featured snippet can be a coup—but nothing and no one yet has been able to dethrone content as the undisputed king of your SEO strategy!
For over a decade, Online Advantages has been helping companies of all sizes in diverse industries succeed in their digital marketing initiatives.
Whether you want to conquer the first page of SERPs for Google, Bing, and Yahoo, or you want to broaden your marketing funnel and online presence to reach the maximum number of potential customers, our experienced, skilled staff is ready to help!
Simply click here to contact Online Advantages for a free, no-obligation website analysis and SEO audit, and let us show you how easy and affordable it can be to get the rankings and respect your company deserves in the online marketplace today!
About us and this blog
We are a digital marketing company with a focus on helping our customers achieve great results across several key areas.
Request a free quote
We offer professional SEO services that help websites increase their organic search score drastically in order to compete for the highest rankings even when it comes to highly competitive keywords.
These days it seems like every so-called "Complete SEO guide" you pick up, and every blog…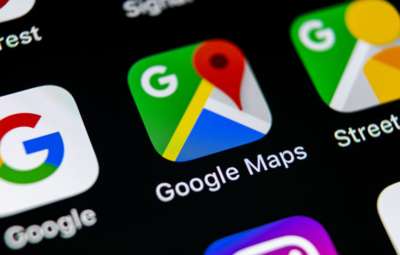 If you're looking for ways to boost your business profile online, you've got a lot of…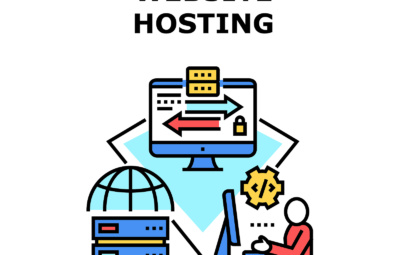 It doesn't matter how perfectly polished your WordPress website's architecture is or how crisp, educational, and…
Any plumbing business owner knows that as a business grows, it no longer only helps to…
Note: Online Advantages reached out to several experts in the field of student loan and financial…
This is a question we at Online Advantages get a lot from business owners who are…
Welcome back, everyone! In our ongoing SEO education academy series, we decided now is a great…
In the never-ending quest for the best SEO score possible, having a great, free search engine…
There are plenty of advertising agencies in Charlotte NC internet marketing—but they're not all created equal.…
Every election cycle, we at Online Advantages tend to get a few emails and calls about…
These days it seems like every so-called "Complete SEO guide" you pick…